Amazon Prime members usually can get one new Kindle book for free each month.
This program, called Amazon First Reads, is a free benefit for Amazon Prime members.  The program offers these benefits:
Every month customers can choose one of the Kindle books selected by Amazon editors for $1.99, or FREE for Prime members. Some months, print editions are available for $9.99 or less.
Amazon First Reads Kindle books can be read on any compatible Kindle device or free Kindle reading app and become part of customers' permanent libraries.
To view the current free Kindle selections visit:
Amazon First Reads – Free Kindle Books
If you want regular emails from Amazon on Kindle deals, Kindle bestseller charts and more, sign up at:
Kindle Unlimited 2 Months $5
Get two months of Kindle Unlimited for $5 during a special sale now at Amazon.
Sign up now and get your first month free, then your next two months are just $4.99.  Or, in another deal, sign up and get your first one month free.
Kindle Unlimited – regularly priced at $11.99 a month – gives you access to thousands of Kindle ebooks for one low monthly price.  Kindle Unlimited provides:
Unlimited access to over 1 million books.

A rotating selection of popular magazines.

Listen to thousands of books with Audible narration.

Read anytime, on any device with the Kindle app.
Amazon always has a promotion for their Kindle Unlimited program, usually a one month free trial. Several times a year, Amazon offers Prime members a three-month free trial to Kindle Unlimited.  To view the  current Kindle Unlimited promotion visit:
Amazon Kindle Unlimited Special
If you sign up, after the special you'll be charged at the regular rate of $11.99 a month until you cancel at www.amazon.com/kucentral.
Before subscribing you may want to browse what's available with Kindle Unlimited; you will not find many current bestsellers, but you may find many Kindle books in the niche you want.  You can see titles at:
Kindle Unlimited Current Titles
Senior Daily is an Amazon Associate and earns a commission from qualifying purchases.
Kindle Books on Sale
Amazon has many bestselling Kindle books on sale with many titles for $0.99. View the deals at:
If you're an Amazon Prime member you can get some books for free.  See details below.
How to Find Kindle Books
Amazon has millions of Kindle e-books, so it can be difficult to find books that will interest you.  To help, Amazon has organized their Kindle books into categories; here are some of the most popular categories: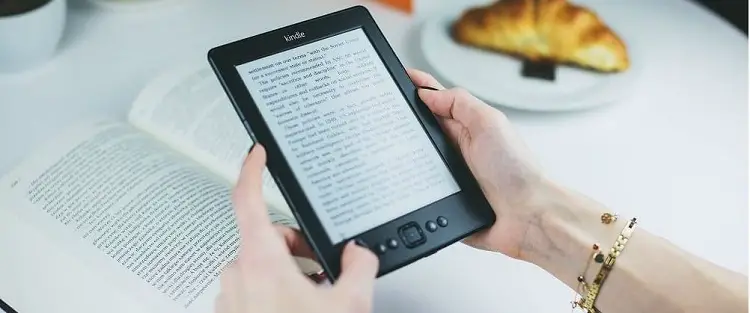 How To Read Kindle Books
To read Kindle books you can use a Kindle eReader, which is optimized for reading Kindle books, or you can use other smart devices such as an Amazon Fire tablet, a smartphone, or most any tablet.  All you'll need to do is install the free Kindle App for iPhones and iPads, Android / Google phones, or PCs.
Amazon has free magazine subscriptions for Kindle Unlimited members:  Magazine Subscription Deals
See videos below for more information on the Kindle App and Kindle Unlimited.
Deal Terms and Conditions
• Limited time offer. Amazon reserves the right to modify or cancel the offer at any time.
• Does not apply to prior purchases. Offer is non-transferable, may not be resold, and may not be combined with other offers.
• Use of Kindle Unlimited is subject to the Kindle Unlimited Terms of Use.
• After the free trial or purchased period, you authorize us to charge your credit card on file or another available payment method $9.99 USD/month plus any applicable taxes until you cancel. You may cancel your subscription at any time by visiting www.amazon.com/kucentral and adjusting your settings.
• If you cancel your Kindle Unlimited subscription during the purchased period, a refund will not be issued.
• If you violate any of these terms, the offer will be invalid.
Getting a Refund on Kindle Books
If you're unhappy with a Kindle book, or purchased one by mistake, Amazon says you can get a refund.
The Amazon policy is:
"You may be able to return books and comics that you bought from the Kindle Store for a refund. We will consider your return if we receive your request within seven days of the date of purchase.
To return an eligible Kindle book:
Go to https://www.amazon.com/digitalorders and sign in with the same Amazon account information you used to purchase your content.
From the Digital Orders tab, select the Return for Refund button next to the title you want to return.
In the pop-up window, choose the reason for return, then select Return for Refund.
If you do not see the Return for refund option, it might have already passed seven days from the date of purchase.
For more details, visit:  Getting a refund on a Kindle ebook
Kindle Setup
If you recently bought a Kindle, you'll need to go through a one-time setup.  To start, all you need is access to a Wifi network.  If you do not have Wifi, you can connect at a free network at your local library and many fast food places such as McDonald's and Panera.
Then:
Turn on the Kindle by pressing the power button on the bottom
Select your preferred language
Click Get Started
Click Connect to Wifi and connect.
Log into your Amazon account. This is all you need to do to register your Kindle with Amazon. If you do not have an Amazon account, you can create one right on the Kindle.
Next you can connect to Facebook or Twitter, but you can also skip this step.
Next you'll get offered a free trial to Kindle Unlimited. The free trial is good for 30 days, after which you'll be billed $9.99 a month.  If you're unsure, you should click on No Thanks.  (More about Kindle Unlimited later.)
Finally, your Kindle will offer you some suggestions on how to use it.  Now you're ready to download some books.
Amazon does a good job of explaining all this in a three-minute video from Youtube at: https://youtu.be/0uVD5PNJK44
Add Your First Kindle Book
Now you're ready to start adding books.  Let's start by adding one of the thousands of free classics available from Amazon.  How about: A Christmas Carol.
Here's how to get this free book using your Kindle:
Turn on your Kindle and click on the Home button (upper left on your Kindle)
Click on the search icon (a magnifying glass) and enter: Free Classics
Click on See All
Pick one of the free books, such as A Christmas Carol.  Verify that the price is $0 then click on Buy for Free.  The book will download, probably within a minute.
Then click on Read Now or go to your Home page and you'll see your newly added book. Click on it to start reading.
Adding More Books to Kindle
Amazon's main Kindle Book Store is at: Amazon Kindle Store.
The latest bestsellers usually sell for $14.99.  However, Amazon has hundreds of free or 99-cent Kindle books.   If you like classics, you should review the Amazon Classics store, which has works from Charles Dickens, Sir Arthur Conan Doyle, Mark Twain, and hundreds of others.  You can find this at :  Amazon Classics
You don't have to be on your Kindle to get Kindle books.  In fact, it's probably easier to browse the Kindle store from your PC or smartphone. If you buy a Kindle Book from a PC or your phone, it will be automatically delivered to your Kindle.
If you're a voracious reader, you might try Kindle Unlimited, Amazon's $9.99 / month subscription service.  It gives you access to thousands of Kindle books (not bestsellers though) and many magazines.
Kindle on PC, Phone
Although the Kindle ereader is usually recommended as the best way for ebook reading, you can use your phone or PC instead.  Here's an introduction to the Kindle app for your iPhone.
More Kindle Articles
Interested in audiobooks? See our article, The Ultimate Guide to Free eBooks & Audiobooks
Interested in buying a Kindle e-reader? See the latest deals at: Kindles on Sale