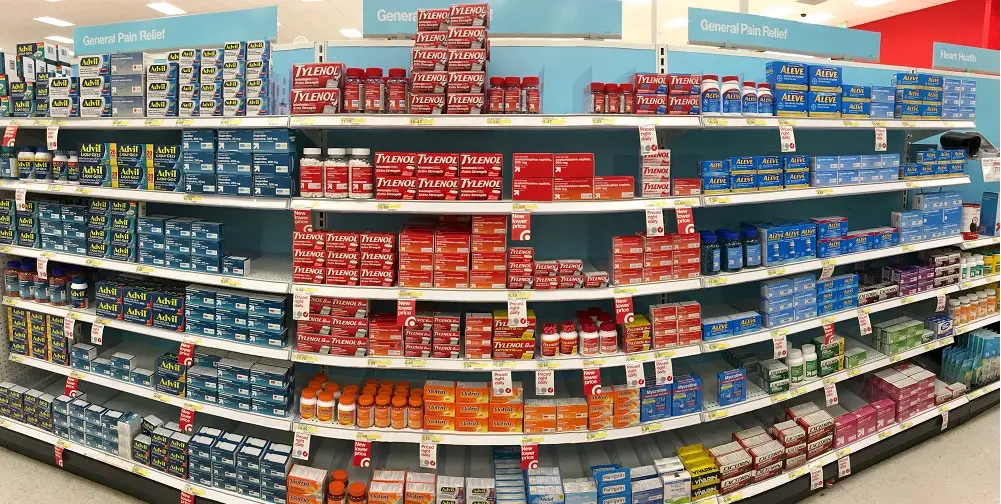 The most effective pain relief medication available today – even better than prescription drugs – might be a combination of two popular over-the-counter drugs, recent studies have shown.
The two OTC drugs are Ibuprofin (best known by the brand name Advil) and acetaminophen (best known by the brand name Tylenol).
Taken together, Ibuprofin plus acetaminophen are more effective in relieving dental pain than opioids, said a study published by the American Dental Association.  In addition, more studies have shown the combination to be effective in treating other pain, such as headache, back pain and arthritis.
As a result of these studies, the Food and Drug Administration in 2020 approved the first and currently only over-the-counter ibuprofen and acetaminophen combination drug for the U.S.  The product — Advil Dual Action — is available at most pharmacies and requires no prescription.  An adult dosage contains 250 mg of ibuprofen and 500 mg of acetaminophen.
If you prefer, you can buy ibuprofen and acetaminophen separately, then take in combination.  But you should be sure not to exceed maximium dosages. GoodRX gives these guidelines but urges that you check with your doctor or pharmacist:
Ibuprofen: Up to 400 mg every 6 to 8 hours, never to exceed 2400mg in a single day, plus
Acetaminophen: Up to two 500 mg tablets every 8 hours.
The combination of the two medications is more effective than either one alone because they work in different ways, says GlaxoSmithKline, the maker of Advil Dual Action.
"Ibuprofen is a nonsteroidal anti-inflammatory (NSAID) that targets pain at the source, temporarily reducing the production of prostaglandins, which cause swelling and pain signals. Acetaminophen is a pain reliever that blocks the transmission of pain signals to the brain, said GlaxoSmithKline, the maker of Advil, in a press release.
"For decades, many consumers have been using ibuprofen and acetaminophen to get the benefits of both active ingredients when safely treating their headaches, muscle aches, backaches, arthritis and other joint pain," said Franck Riot, head of research and development, GlaxoSmithKline, Consumer Healthcare. "[Advil Dual Action] will offer U.S. consumers the first-ever alternative option – a single, fixed-dose combination pain reliever."
For more details visit:
Advil Dual Action Web Page with customer reviews
Advil + Tylenol Better Than Opioids for Oral Pain, Webmd
Is It Safe to Take Tylenol (Acetaminophen) With Advil or Motrin (Ibuprofen)? – GoodRX
Below is an introduction to Advil Dual Action.