Get print and Kindle magazine subscriptions for as low as $5 a year during the New Years Magazine Sale at Amazon.
Both printed and Kindle versions are on sale. Notable deals include:
See all of Amazon's magazine deals at:
Amazon Print Magazine Specials
and
Amazon Digital (Kindle) Magazine Specials
You may cancel your subscription at any time or change delivery options by visiting Manage Your Kindle Newsstand Subscriptions.
Are Kindle Magazines in Color?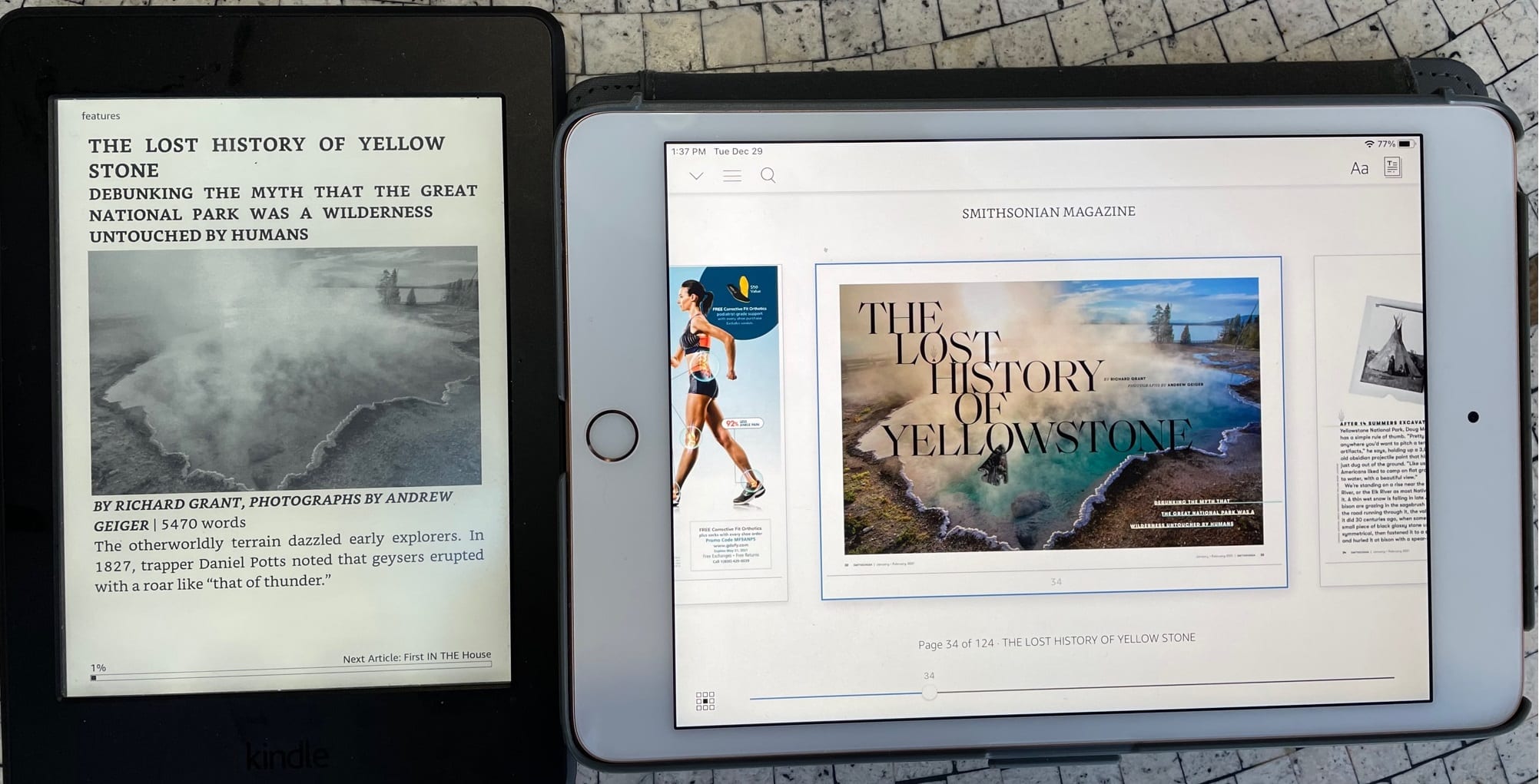 A Kindle formatted magazine can be very different, sometimes disappointingly so, from a printed edition.  However, some Kindle magazines are very similar to the printed edition.
You can read a Kindle magazine on a Kindle e-reader, or on a tablet or phone that has the Kindle app.  If you're reading on a Kindle e-reader, everything is in black and white, and many photographs are left out.
If you're reading on an iPad, some magazines will appear in full color, with all the photos from the printed edition.  However, some magazines will display in black and white, even on a color device like an iPad. The only way to know what you'll get is by getting a trial edition.  All Kindle magazines have a 28-day free trial, so if you're unhappy with your subscription just cancel.
*Kindle paid subscriptions come with a risk-free 28-day FREE period after which the subscription starts. Learn more about subscriptions.
Amazon Magazine Special Terms
By signing up, you agree to the Amazon Conditions of Use. This subscription automatically renews until cancelled. Before it renews, you will receive a reminder notice that states the renewal rate/term then in effect. We will charge your default card or another payment method on file. If you do not wish to continue at that renewal price, you may cancel any time by visiting Magazine Subscription Manager.
Some of the links in this article are "affiliate links", a link with a special tracking code. This means if you click on an affiliate link and purchase the item, we will receive an affiliate commission. The price of the item is the same whether it is an affiliate link or not. Regardless, we only recommend products or services we believe will add value to our readers. By using the affiliate links, you are helping support our Website, and we genuinely appreciate your support.