Learn How to Read & Listen for Free
As a voracious reader and/or audiobook enthusiast, there's nothing worse than A) having nothing to read or B) having too much to read and being unsure where to start. Or maybe even C) your bookshelves are bursting at the seams, and you're not too keen on having to rearrange them again to free up more space…
If you can relate to any of these situations (as I know I do), then our suggestions for free ebooks and audiobooks will be right up your alley. With access to free ebooks and audiobooks, you can freely explore new genres and authors, check out a friend's recommendation without fear of committing to something you don't like, and save your hard-earned book money for new releases you simply need to own in hard copy or rare finds at the secondhand bookstore.
The Benefits of eBooks and Audiobooks
Whether you're working your way through The Great American Read's 100-book checklist, revisiting cherished classics, keeping up with book club reads, or taking part in a self-paced reading challenge like the Goodreads annual challenge, you can take advantage of free (or almost free) ebook and audiobook options to meet your reading goals.
There's something to be said for the look and feel—and even the smell!—of a brand-new or well-worn paperback in your hands. But ebooks and audiobooks more than make up for the shift to a digital format with their portability and convenience. Plus, they won't weigh down your bag—or your shelves!
With a library of ebooks at your disposal, you can peruse your digital shelves from your phone, tablet, or e-reader (Kindle, Kobo, or Nook!) while waiting for an appointment, traveling, or sipping a hot beverage at your favorite café. Audiobooks have the additional benefit of being hands free: You can squeeze in quality reading time while driving, checking items off your chore list, doing yard work, exercising, and even while doing other hobbies.
Tip: Most audiobook apps, like Audible and Libby, feature a special "car mode" you can enable to simplify the app's interface, making it easier and safer to listen to your books while driving.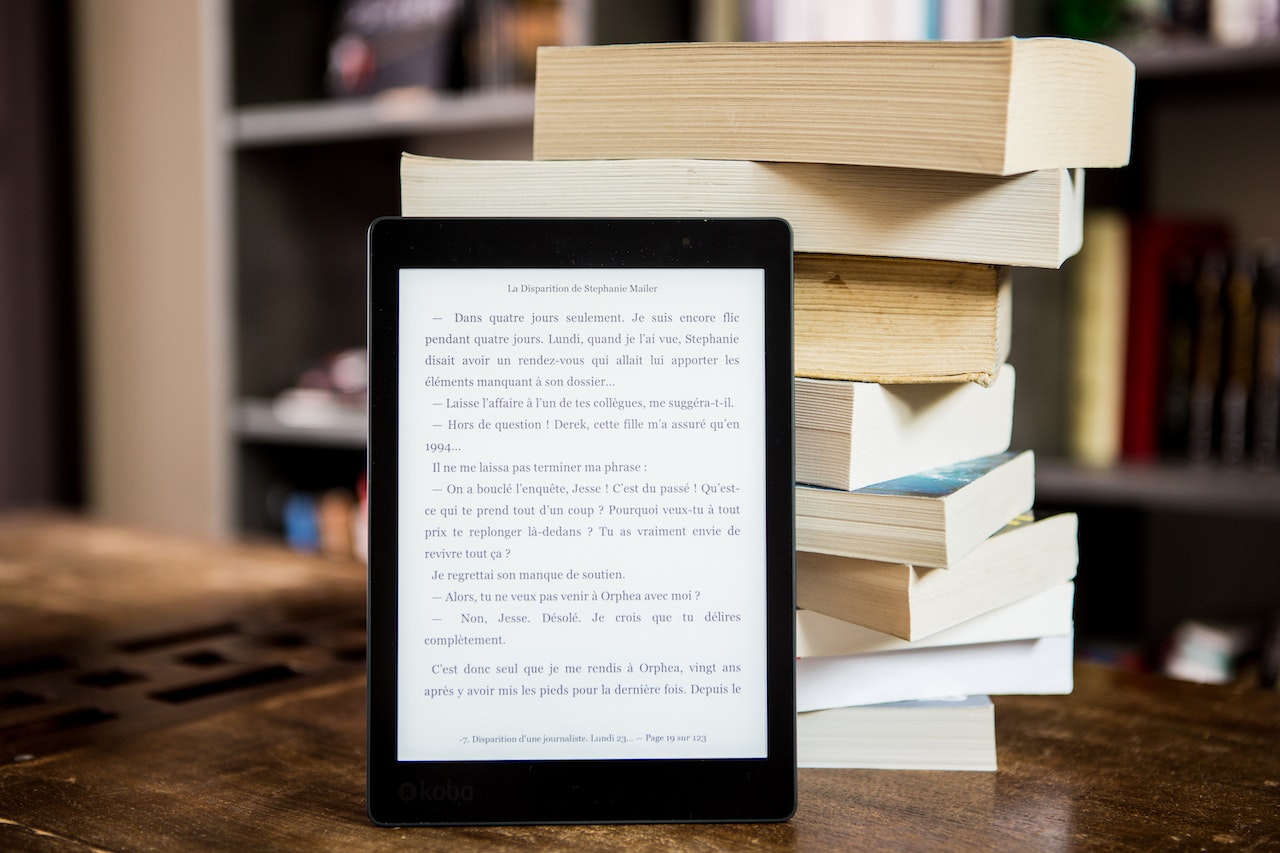 Download Free eBooks from Project Gutenberg
Project Gutenberg is the Internet's premiere destination for free ebooks—and has been since Michael Hart started the project in 1971. With more than 60,000 ebooks available, in genres ranging from classic literature to music, you're guaranteed to find something to add to your "To Be Read" pile. We're talking Pride and Prejudice to Dracula and everything in between.
What Can I Find at Project Gutenberg?
Project Gutenberg hosts downloadable ebook versions of works for which the United States copyright has expired. This means that the works on Project Gutenberg are typically at least 95 years old. However, since these works are in the public domain, they're completely free and legal to download in the USA. (If you live outside the USA, make sure you're in compliance with local copyright laws before you download anything.)
You don't even need to register for an account to access the books! Community volunteers do the work of sourcing the text and converting it to digital formats, then uploading it to Project Gutenberg's website for you to download and enjoy.
Project Gutenberg's focus on the classics makes it a wonderful resource for checking timeless works off your reading checklist. Whether you're a Kindle aficionado or a Nook diehard, or even if you prefer to read ebooks on your phone or computer, it's easy to download ebook files from Project Gutenberg and sync them with your device of choice.
Here's how to get started with Project Gutenberg in just a few simple steps:
Visit the Project Gutenberg website.
Find a book you want to download from the collection and click on its cover.
Decide how you would like to read the book (for example, directly in your web browser or on an e-reader) and click the link of the corresponding file format.
If you'd like to read in your web browser, you're all set. Happy reading! However, if you want to transfer the book file to another device, use a USB cable, memory card, Bluetooth connection, or other transfer method to move the file to your device of choice. For device-specific instructions, check out this help page on the Gutenberg website.

Tip: Some Kindle models let you email files directly to your device with a Send to Kindle email address! For more information on compatible devices, refer to this article in Amazon's help database.
Download a Project Gutenberg Mobile App
Make your ebook experience even more seamless by downloading a Project Gutenberg app for your mobile phone.
Popular apps for Android include GuteBooks, which you can also access via the web, and the third-party app Gutenberg.
For iOS devices, check out Gutenberger, which gives you access to Project Gutenberg ebooks and LibriVox audiobooks all in one!
Book recommendations:
Look at Project Gutenberg's lists of most popular books and the latest additions to the library to see what's new and hot.
If you're not sure where to start, check out Project Gutenberg's community-curated bookshelves, which group some of the site's books into thematic categories for easy browsing—like shelves at a bookstore or library. The lists are not fully up to date with Project Gutenberg's complete collection, but they're a good starting place to discover what's available on the site.
Download Free Audiobooks from LibriVox
LibriVox is one of the Internet's largest collections of free audiobooks. The site currently hosts 17,861 works, contributed by about 13,000 volunteer readers. LibriVox community members from around the world volunteer to read and record book titles that are in the public domain in the United States. You can download these audiobook recordings for free from the LibriVox website—no account registration required!
What Can I Find on LibriVox?
As with the books in Project Gutenberg, since the titles on LibriVox are no longer subject to United States copyright, they're completely free and legal to download if you live in the USA. (If you live in another country, make sure you comply with local copyright laws.)
From The Adventures of Sherlock Holmes to The Aeneid, from The Merry Adventures of Robin Hood to (at least) four different versions of A Midsummer Night's Dream, there's something for everyone on LibriVox. Since there's no cost involved, LibriVox is the perfect way to catch up with all the classics you've been wanting to read or revisit.
Recordings for many titles are even available in multiple languages. If you're trying to learn a new language, listening to a favorite book in your target language is a fun, effective way to immerse yourself. LibriVox is currently home to 2,244 works in 46 languages other than English.
Once you've downloaded a book from LibriVox, you can either listen on your computer or transfer the files to another device, like an mp3 player or your mobile phone. You can even burn the audio tracks onto a CD so you can listen in the car.
Tip: If the narrator of an audiobook is speaking too slowly or too quickly, you can use the playback speed setting in apps like Audible and Libby to adjust the rate at which the recording plays. (Bonus tip: This hack even works on YouTube videos! Just click the Settings gear icon at the bottom of the video player window, then click "Playback speed" and choose the setting that's most comfortable for you.)
Here's how to get started with LibriVox in just a few simple steps:
Use your browser to visit the LibriVox website.
Click the blue "Catalog" button in the "Listen" category.
Use the tabs to browse by author, title, subject/genre, and language, or use the search box in the upper right to look for something specific.
Find a title you're interested in, then click the green "Download" button to download the audiobook as a ZIP file. Or click on a book's title to see more options, including all available download formats, production details, and track-by-track listings of chapters and readers. You can even preview individual chapters right from your browser by clicking the play arrow icons in the "Section" column!
Once your file(s) finishes downloading, you're ready to delve into the world of an audiobook! You can also transfer the audio files to another device or burn them to a CD for easy listening on the go. Check out LibriVox's Help page for more details about downloading audio files and using the website's search options.
Download the LibriVox Mobile App
LibriVox also has an app for iPhone and Android that provides the same features as the website. Additional features include:
You can easily create a Favorites list by selecting a book title, then tapping the star icon at the top of the screen. Or curate custom Collections by selecting a book title > opening the menu (three-dot icon) in the upper right corner of the screen > tapping "Add to a new collection".
Like other audiobook apps, the LibriVox app bookmarks your place so you can quickly resume listening later.
Set a sleep timer to listen to a book while you drift off to sleep. Select a book title, then tap the clock icon with the "zzzs".
You can peruse audiobook reviews from other listeners (and write your own)! Just select a book title, then scroll down or tap "View more reviews".
You can find the app at: LibriVox App for iOS / LibriVox App for Android / on the web. For more information, check out the FAQ page.
Book recommendations:
If you're not sure where to start, you can browse the LibriVox catalog for your favorite authors. You can also browse by subject and genre.
The LibriVox blog features themed roundups of books relevant to specific holidays or seasons. Recent posts include ones for International Women's Day, Valentine's Day, and New Year's Resolutions.
Has anyone ever told you that your voice is "made for radio or TV"? If so, consider volunteering to record an audiobook version of one of your favorite titles! You'll be expanding the LibriVox library and helping fellow book lovers enjoy free audiobooks. Find out how to get started at Volunteer for LibriVox.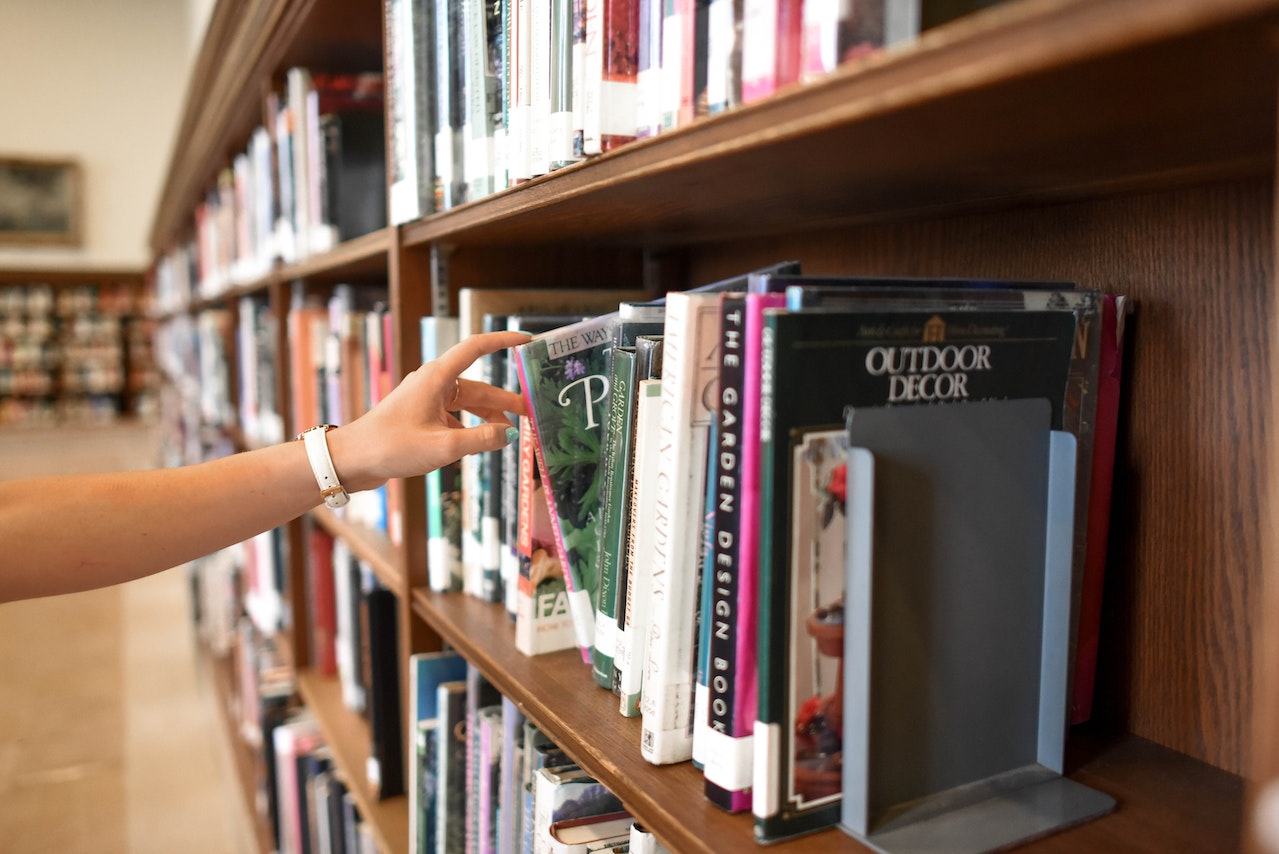 Borrow eBooks and Audiobooks from Your Local Library
We've shared an article about how to use a mobile app and your library card to "check out" digital media like ebooks, audiobooks, and magazines from your local library's catalog—without ever setting foot in the library! Apps like Libby make it easy to access the library's wealth of resources from home or on the go.
Even if you don't have a library card, many local libraries now offer the option of a digital library card. (This is especially true since the onset of the pandemic and quarantine, when many physical libraries were closed to visitors). Check your local library's website to find out if they will issue a digital library card for you online. You can enter your digital card's number and PIN in the Libby app, just as if you had a physical card. Then you'll be ready to peruse, borrow, and place holds on items in the library's digital catalog!
Select a Free eBook Each Month with Amazon First Reads
If you're an Amazon Prime member, don't sleep on the Amazon First Reads program. Each month, Amazon gives you early access to a slate of editor-selected titles that are hot off the digital presses. You get to pick a Kindle book from the list to keep forever—at no cost. To check out this month's books and subscribe for email reminders of new selections, visit Amazon First Reads.
Share Your Digital Library with Amazon Prime Household Sharing
Another perk of an Amazon Prime subscription is the ability to share purchased media with other members of your Amazon Household. Shareable content includes ebooks, audiobooks, and more. For detailed steps on how to set up your Amazon Household and share Prime benefits, check out this article in Amazon's help database.
Find Free Audiobooks on YouTube
Authors hoping to expand their audience will sometimes upload audiobook recordings of their works to YouTube. Cozy mystery fans in particular can find hours upon hours of free content to stream. For example, Daniel Carson, author of the Hope Walker mysteries, and Tonya Kappes, author of the Scene of the Grind and Magical Cures mysteries, have shared full audiobooks of their recent works on YouTube!
With a little digging, you can find more niche picks. For example, Chip Slater of Chip Slater's Storytime Theater uploads versions of classic audiobooks and radio dramas—with an emphasis on old-school sci-fi and horror—and gives them new life by adding professionally edited music and sound effects.
Try searching YouTube for "free audiobook" plus your favorite genre, such as "mystery" or "romance", to see if any of your favorite authors have shared their audiobooks. This is a great way to discover new (or new-to-you) authors, too! If you enjoy a book, consider showing your support by "liking" the video and leaving a comment, or by purchasing the author's work on another platform.