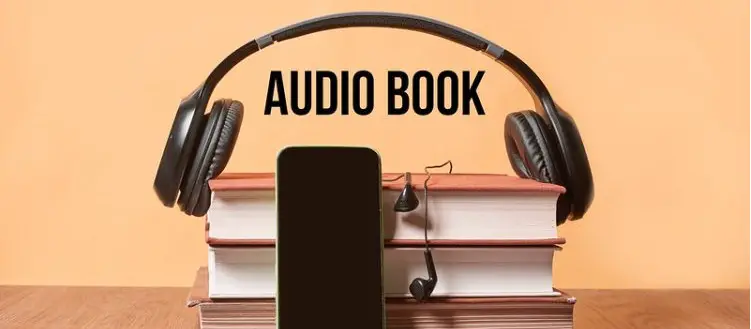 You can always find audiobooks on sale at Audible, Audiobooks and Downpour.  Here are the latest deals.
Audible Deals
Audible – the largest audiobook club – has a daily deal, free listens and more audio deals good every day. See the Daily Deal at:
The Audible Daily Deal is priced at a big discount, usually $1.95 to $3.95.
Also at Audible you can find more audiobooks on sale at the "Always a Deal" page at:
Audible Plus Catalog – Free Audiobooks
If you're an Audible Premium member you have a set of free audiobooks and podcasts to listen to every month.  These are in the Audible Plus catalog, which you can find at:
Now through August 4, included in the Plus Catalog is Harry Potter and the Sorcerer's Stone.
More Audible Deals
Also at Audible you can find a selection of audiobooks under $10 at:
Audible Best Under $10 Audiobooks
Audible has a selection of free audiobooks, podcasts, sleep aids and more at:
Audible Free Audiobooks and Podcasts
You can also often find additional free stories and other audiobooks on the Audible home page; scroll down on the page and look for "Yours for free":
Audible Membership Deals
Audible's most popular membership plan, Premium Plus, gives you one credit per month to use on audiobooks, plus access to the free Audible Plus catalog, and access to exclusive sales.  Start with a free one-month trial. For more information or to subscribe, visit the link below.
Audible: How to Listen
You can listen to Audible audiobooks with an iPhone or Android smartphone, a Windows PC or Mac, a portable MP3 player and other devices.  To download the Audible app or get more details visit:
How to listen to Audible Audiobooks on your device
How to Use the Audible App
Senior Daily is an associate for Audible and Audiobooks.com and earns a commission from qualifying purchases.
Audiobooks.com Deals
Audiobooks.com is a subscription service similar to Audible.  Audiobooks.com offers two book credits per month – one credit to use from their general library, another from their VIP library.
Currently you can get this audiobooks.com deal:  Get a free one-month trial, plus three free audiobooks. Get your first book free and 2 bonus books from the VIP selection.  If you subscribe you'll get 1 audiobook (and 1 bonus VIP book) a month for $14.95.
For more information or to subscribe, visit the link below.
Audiobooks.com often offers 2-for-1 sales and other deals; you can find the current audio book offers at:  Audiobooks.com Member Deals
Downpour Audiobook Deals
Downpour, founded in 2012, is an online audiobook distribution company like Audible.  An advantage over Audible is that Downpour has daily deals and weekly deals available to all users, with no subscription required.  You can find the latest Downpour deals at these links:
At the Audiobook Deals link above, be on the lookout for the Daily Steal, an audiobook with a special price good for one day only.
Downpour Audiobooks are in standard MP3 or M4B format.  You can listen directly on your iPhone or other smart device, or you can download the MP3 files to your computer and copy to an MP3 player.  More details:
How to Use Downpour
Downpour is compatible with the most popular web browsers for PC, MAC and Mobile Devices, including Internet Explorer, Google Chrome, Safari, and Mozilla Firefox.
After making purchases with your preferred web browser, you can access "My Library" to initiate a download of a title to PC or MAC.  For mobile devices, Downpour recommends downloading and installing the Free Downpour App.  Anytime you purchase a new title, the App will detect and make it available to download to your library book shelf.  You can then immediately begin playing the title while listening to the book.
Downpour App
The Downpour app allows you to purchase and listen to audiobooks on your smartphone.  You can get the Downpour app at:
Downpour Audio Book Club Membership
You can rent or purchase audiobooks from Downpour without a membership.   This includes all the audiobooks on sale. If you do want to subscribe to the Downpour monthly book club, you get one credit a month and pay $12.99 a month. Downpour says almost all of their audiobooks can be acquired for just one credit.  For more details visit:
How to Use the Downpour App