If you're celebrating St. Patrick's Day you might tune in to SiriusXM radio channel 28 on March 17 for an all-day presentation of Irish music.
SiriusXM is playing Irish Pub Music on their Spectrum channel, ch. 28 in your car, or you can listen online, with the SXM App. Start listening now or view the schedule at:  SiriusXM Irish Music
"As you don your green apparel and fill your house with the half-beloved, half-maligned aroma of corned beef and cabbage, soundtrack your St. Patrick's Day celebration with our annual pop-up music channel and a holiday-themed special featuring modern and contemporary Irish music," SiriusXM said in their announcement.
"Keep on shamrocking with hours of rollicking classics for your festivity — with songs by The Pogues, Dropkick Murphys (by themselves but also featuring Bruce Springsteen), Flogging Molly, and many more!"
For more about what's on SiriusXM see these related articles:
More about SiriusXM
SiriusXM Home Page
SiriusXM Complete Channel Lineup
SiriusXM Prices
SiriusXM What's New (Hear and Now)
SiriusXM Ways to Listen
SiriusXM App Download
SiriusXM Facebook Page
SiriusXM Additional Assistance (Listener Care)
SiriusXM Help Center
SiriusXM for Business
SiriusXM Customer Agreement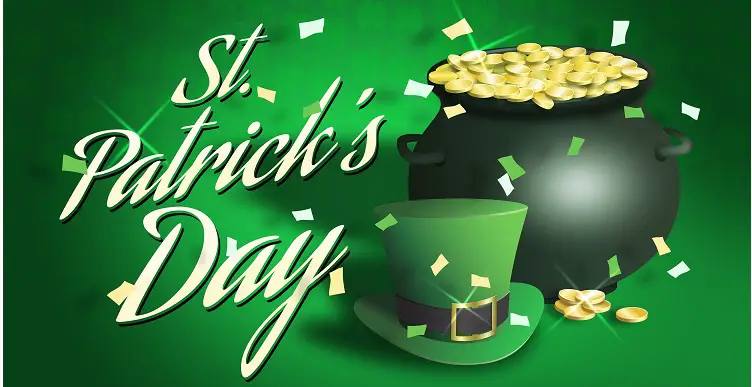 About St. Patrick's Day
St. Patrick's Day is a cultural and religious holiday celebrated annually on March 17th. It is named after Saint Patrick, the most commonly recognized patron saint of Ireland.
St. Patrick's Day began as a religious feast day in the early 17th century to commemorate the death of Saint Patrick, who is credited with bringing Christianity to Ireland. Over time, the holiday has evolved into a celebration of Irish culture and heritage.
St. Patrick's Day is now celebrated in many parts of the world, especially in countries with large Irish populations. The day is marked with parades, wearing green, traditional Irish music, and feasting on traditional Irish foods, such as corned beef and cabbage.