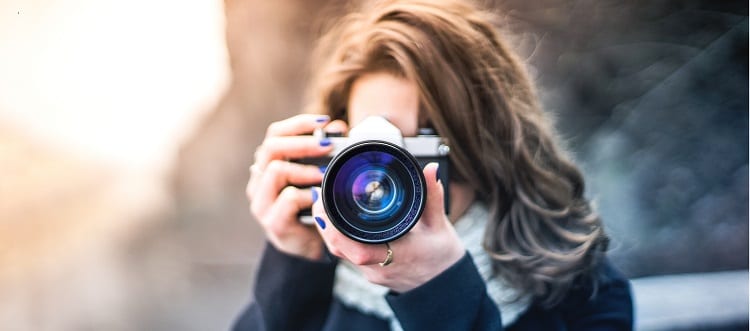 You can find dozens of inexpensive or free online photography classes to improve your skills.  Classes range from short videos from Apple, live seminars from B&H, and multi-hour courses from Udemy.
Apple Free Photography Lessons
Apple has brief photography lessons for users of the iPhone and other Apple products.  Find out how to take professional-looking portraits, create video loops, and create cinematic videos. To view Apple's free classes visit:
Free Photography Lessons from Apple Today
Current lessons include
Add drama and style to your portraits with iPhone
Make your videos more cinematic with iPhone
Draw playful portraits with iPad
Capture striking photography with iPhone
Photography classes from Camera Makers
Shoot photos full of personality with iPhone
B&H Photo Live Seminars
B&H Photo has live seminars via Zoom on photography and other topics.
View upcoming live seminars at:
B&H Seminars – Upcoming Events
You can also view previously recorded seminars at:
Photography classes from Camera Makers
Your camera maker may have photography classes or tips you can find by searching on Google.  Here are some examples.
Nikon has online photography classes starting at about $15:
GoPro has free Youtube videos on how to get the best results from GoPro action cameras:
Canon has free articles on how to improve your photos:
Free Photography Courses at Udemy
Online education company Udemy is offering hundreds of free courses during the Coronavirus pandemic, including more than 100 on photography.  You'll find courses on how to use professional DSLRs, point and shoot cameras, and cameras that come with your phone. Also available are courses on photo editing tools like Photoshop, GIMP and Lightroom.
To view the free photography classes visit:
Free Photography Classes at Udemy
Scroll down to view the free courses,  Courses are listed in order of popularity.  To find the best course for you, look at:
The rating (1 to 5)
How many students have taken the course (many have thousands)
How many hours of instruction and how many articles are included
Reviews from students.
Degrees in Photography