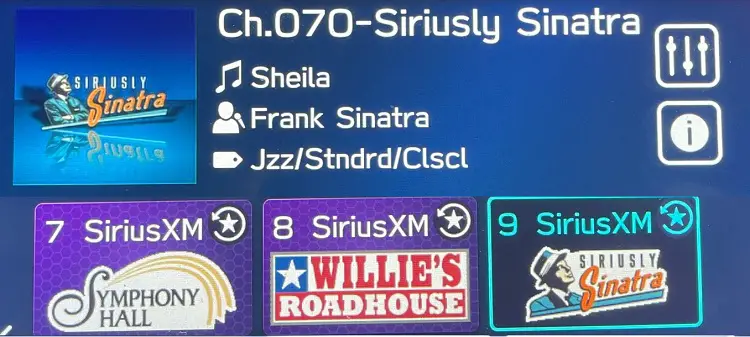 SiriusXM satellite radio has a 12-day free listen now through December 4, 2023.
If your car has an inactive SiriusXM satellite radio, you can listen to 100+ channels for free on November 22 – December 4, 2023. SiriusXM offers a free listen two to three times a year.
"Just turn on your car radio and listen to your favorite music, live sports, the best in talk, and more — all on us!" SiriusXM said.
More than 100 channels are free during the preview, including five Christmas music stations, The Beatles Channel, Siriusly Sinatra, Country Hits, 50s, 60s, 70s and 80s hits, ESPN Sports Talk, Fox News, CNBC and more.  You can view the list of channels in the SiriusXM free preview at:
SiriusXM Free Preview Channels
SiriusXM announced the free preview at:
SiriusXM Free Preview Announcement
Related Stories on SiriusXM
For more on SiriusXM including how to get the best deals and make the most of your subscription see these Senior Daily stories.
More about SiriusXM
SiriusXM Facebook Page – Latest Posts