Last Updated on November 12, 2020 by Senior Daily Staff
Peanuts, one of the most beloved and successful comic strips in history, celebrates its 70th anniversary this month  The comic strip debuted on October 2, 1950, appearing in seven newspapers nationwide.
At the height of its popularity, Peanuts ran seven days a week in more than 2,600 newspapers, with a readership of more than 350 million.  The strip was syndicated in 75 countries and was translated into 21 languages.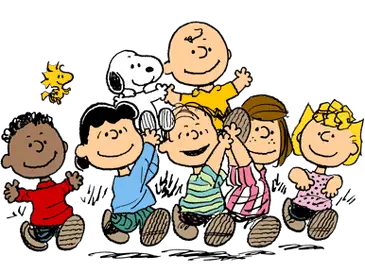 Peanuts became a cultural phenomenon in the U.S. and abroad, inspiring four feature films, a long-running Broadway musical, and some 40 television specials.  The Peanuts characters even made the cover of Time Magazine in April 1965 with the caption, "The World According to Peanuts".
Writer and illustrator Charles M. Schulz created a new Peanuts comic strip daily for almost 50 years before announcing his retirement in December 1999.  By that time, Schulz — nicknamed "Sparky" – had generated more than 18,000 original pieces of published comic art and had helped standardize the four-panel comic strip format.
Schulz died on February 12, 2000, at the age of 77, from complications due to colon cancer.  Fittingly, the final Peanuts Sunday strip appeared in newspapers the very next day, Sunday, February 13.
Peanuts Online
You can find the entire Peanuts collection online, sorted by date.  To view the comic for October 2, 2020, visit:
https://www.gocomics.com/peanuts/2020/10/02
From there you can go forward or backward, or change the date in the url.  For example, the very first comic from 10/2/1950 is at:
https://www.gocomics.com/peanuts/1950/10/02
A Comic Strip with Heart
Peanuts focuses entirely on the interactions of a group of young children living in a world of unseen adults.  Although Schulz once described his job as fundamentally "drawing funny pictures," Peanuts deals with the complex and sometimes bewildering challenges and questions that everyone faces growing up.
Charlie Brown, Schulz's lovable main character, is the iconic underdog.  Though gentle and kindhearted, he is also self-conscious, awkward, and socially insecure.  His moods swing from deep pessimism to heroic optimism. As such, he is inherently relatable to readers who watch him struggle to fit in and make sense of the world around him and his place in it.
Through Charlie Brown and the rest of the Peanuts gang – Snoopy, Linus, Lucy, Sally, Schroeder, Violet, Pigpen, Peppermint Patty, and others – Schulz explores the themes of success, failure, disappointment, belonging, hope, and faith in an endearing, often profound, and always humorous fashion.  Millions of fans can certainly sympathize with an exasperated Charlie Brown when he responds to life's latest frustration by rolling his eyes and crying out "Good Grief!"
In a 1961 interview, shown below, Schulz shared that Charlie Brown was not only a reflection of his own character but represented the "insecurity in all of us."  Years later, he said, "I think anybody who is writing finds he puts a little bit of himself in all of the characters, at least in this kind of a strip. It's the only way that you can survive when you have to do something every day. You have to put yourself, all of your thoughts, all of your observations and everything you know into the strip."
The True Meaning Behind Charlie Brown and the Peanuts Gang [2:51]
Did you know?
Originally, Schulz chose the name Li'l Folks for his comic strip and it appeared as a weekly strip under this name for three years. When the strip was sold to United Feature Syndicate in 1950, the syndicate decided that Li'l Folks was too similar to the name of another comic of the time.  They opted to rename the comic to Peanuts, a title that Schulz admitted he never liked, even decades later.
The antics of Schulz's childhood dog, Spike, became the inspiration for Charlie Brown's dog Snoopy.
A Charlie Brown Christmas, the first Peanuts animated television special, premiered on the CBS network on December 9, 1965. The show went on to win an Emmy Award for Outstanding Children's Program in May 1966.
The first Peanuts character balloon appeared in the annual Macy's Thanksgiving Day Parade in New York City in 1968. The balloon featured Snoopy in the persona of the WWI Flying Ace, complete with a green aviator cap and brown goggles. There has been a Snoopy or Charlie Brown balloon in nearly every Macy's Thanksgiving Day parade since.
Charles M. Schulz was inducted into the Museum of Cartoon Art Hall of Fame in 1987
Where Can I Find More Peanuts?
The Charles M. Schulz Museum and Research Center opened in Santa Rosa, California in 2002.  The museum is dedicated to the art and legacy of Charles Schulz.  Featured online are:
Celebrating 70 Years of Peanuts : An exhibit showing the evolution of the Peanuts characters and Schulz's drawing style through the years. As you view the Peanuts cartoons in this exhibition, note the detail in the early comic strips in contrast to the minimalism of those published in later years. As Schulz explained it: "You don't notice when you're drawing day after day. The characters do change. They get smaller, they get taller and they shrink …"
Also of interest is the museum's "welcome" video (below) hosted by Jean Schulz, Charles Schulz's widow.  Filmed when the Museum opened in 2002, the video details Schulz's daily life while creating the Peanuts comic strip.  Schulz spent the last 30 years of his life working and living in Santa Rosa, where he had his studio.
Welcome Video – Charles M. Schulz Museum and Research Center [9:59]
Memorable Peanuts Moments
Every Peanuts fan has their favorite memory from the strip or from the many Charlie Brown TV specials.  It might be the "kite-eating tree" that thwarted Charlie Brown's every attempt to get his kite in the air.  Or perhaps it was the sight of Charlie Brown being swept off the pitcher's mound by a returning line drive.  Here's just a few of the thousand memorable moments that made us love Peanuts.
Charlie Brown, Lucy, and the Football (From A Charlie Brown Thanksgiving) 
Snoopy Steals Linus's Blanket
Linus Explains "The Great Pumpkin"
More Videos about Charles Schulz and the Peanuts Gang
The Origins of Charlie Brown [4:50]
ABC News Reports on Charles Schulz's Death [3:17]
An Extended 1997 Interview with Charles Schulz  [33:38]