If you're looking for the best deals on Orvis clothing, fishing gear and home products check these Orvis online sale sites.
Orvis has three sale sites where you can find about 50% off on clothing, fishing gear and home products:
Get an Orvis 15% Off Coupon
Also at Orvis, subscribe to their emails and get an Orvis coupon for 15% off your first order at orvis.com. This offer is valid for new subscribers only and will be sent to your email address.  To subscribe, visit the Orvis Home Page.
About Orvis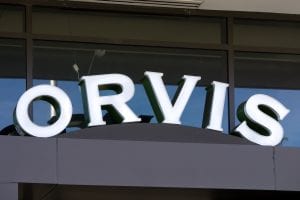 Orvis is an American family-owned retail and mail-order business specializing in fly fishing, hunting, sporting goods and quality clothing. Founded in Manchester, Vermont, in 1856 by Charles F. Orvis to sell fishing tackle, it is the oldest mail-order retailer in the United States.
Orvis operates 70 retail stores and 10 outlet/warehouse locations in the U.S. and 18 retail stores and one outlet store in the U.K. Owned by the Perkins family since 1965, the company has changed hands twice and has had five CEOs in its history.
For more information, visit these Orvis websites:
Below are the latest posts from the Orvis Facebook Page followed by one of the many videos on the Orvis Youtube Channel.