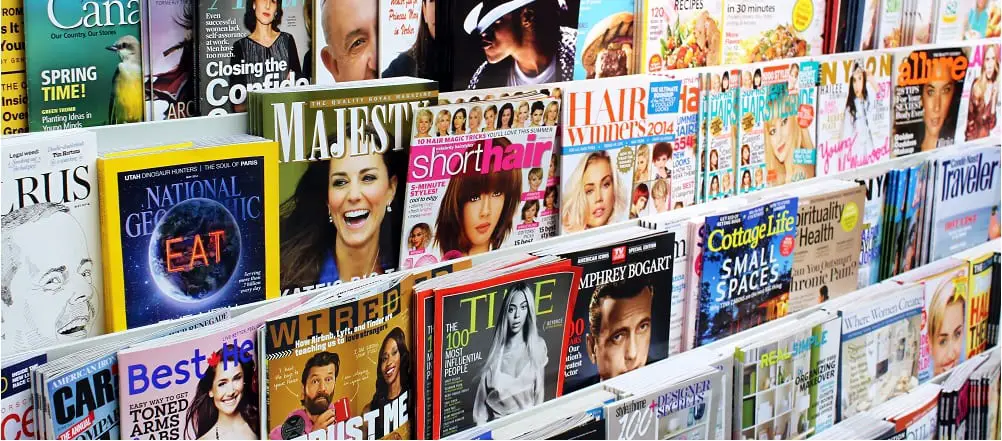 Get many popular magazines for $4.80 a year during a sale at Discount Mags now through Monday, January 24, 2022.
Printed magazine subscriptions on sale include:
Architectural Digest,  Boating, Bon Appetit,  Conde Nast Traveler, Cosmopolitan, Garden and Gun, Golf Digest, Good Housekeeping, GQ, Harpers Bazaar, Men's Health, Outside, Vogue, Womans Day, Womens Health and more.  View the sale at:
You can browse all the deals at the link above. To find a specific magazine, start typing a magazine title in the "Search This Promotion" entry field.  These deals are good only during the Discount Magazines 12 Days of Deals Promotion.
Digital Magazine Sale
You can also find many digital magazines on sale:
Discount Magazines Sale – Digital Magazines
More Magazine Deals
You can also find many magazines on sale at Amazon, including free online subscriptions if you have Kindle Unlimited.
Automatic Renewals
Be aware that when you subscribe under one of these specials you are usually enrolled in auto-renewal and may be charged a higher rate for your renewal when the initial subscription ends.  However, Discount Mags  says you'll get notified in advance of the renewal, and if your subscription is automatically renewed, you'll get the best rate available:
"We will notify you (by email) 30 and 7 days before charging you for any subscriptions enrolled in DiscountLock. You may cancel at any time for a full refund prior to the process date of your renewal."
"If we're not able to honor the same price that you paid for your subscription, we'll automatically charge you the best available price at the time of your eligible renewal, which will at least always have a 10% discount. We will always notify you (by email) of any price changes."
Note: Senior Daily is a Discount Mags Associate and earns a commission from qualifying purchases.
For details, visit: Discount Mags FAQ
Note: You can also find digital and print magazine deals at Amazon: $5 Magazine Subscription Deals