Michael Miller is the author of My TV for Seniors and many more bestselling books that you can find on Amazon. 
Fewer and fewer of us are watching network TV while more and more of us are watching movies and TV shows on streaming video services like Netflix and Hulu. What do you need to watch streaming video — and which streaming video services are worth paying for?
Choosing a Smart TV
There are two ways to watch streaming video — via a so-called Smart TV with streaming video built in, or via an external streaming media player that connects to your existing TV.  If you're in the market for a new TV, a Smart TV might be the way to go.
A Smart TV includes everything you need to watch streaming video, all built in. Just connect the Smart TV to your home's Wi-Fi network, and thus to the Internet, and you're ready to go.  Smart TVs have apps or channels for all the major streaming video services, and they're all accessible from the TV's home screen.
There are several major flavors of Smart TV interfaces. Some Smart TVs use the same interface found on the popular Roku streaming media players. Other Smart TVs use the interface found on Amazon Fire TV streaming media players. Still other Smart TVs use Google's Android TV interface or their own proprietary interfaces. It's worth checking these out in a store, if you can, to see which interface you like best.
Having the streaming media player essentially built into the TV is extremely convenient and easy to hook up. We have a few Roku TVs in our house and we love them – they are very easy to use, with no need to switch from one different input to another to watch streaming media. Another plus—one remote controls both your TV and the streaming video.
Choosing a Streaming Media Player
Of course, you may not be in the market for an expensive new TV. In that case, you can connect an external streaming media player to your existing TV. It's one more thing connected to your TV, but they're inexpensive (as low as $20 or so) and they easily connect to your TV with an HDMI cable. All come with their own remotes, and some are voice controlled.
There are three main streaming media player platforms today — Roku, Amazon Fire TV, and Google Chromecast with Google TV. They all work in much the same way but have their little differences.
Roku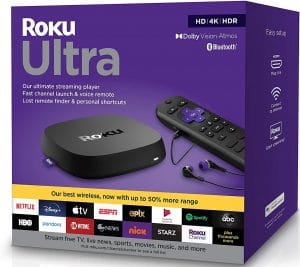 Roku is the most popular streaming video player today. Roku makes several different types of players, in both box and stick format, priced between $30 and $130. A streaming box sits beside or underneath your TV, like a cable box, and connects to your TV via HDMI. A streaming stick is about the same size as a USB memory stick and hangs from an HDMI connector on the back of your TV, out of site. Roku's streaming boxes and sticks use the same interface and use the same simple remote controls.
The Roku interface consists of rows and columns of tiles. Each tile represents a different streaming video service (Roku calls them "channels"), such as Netflix and Disney+. Click a tile to open that streaming video service and then select a program to watch.
You can purchase Roku devices at Amazon, Best Buy, Walmart, Target and more stores, or directly from Roku.  You can often find Rokus on sale; see the article, Rokus on Sale for the latest deals
One of Roku's products is the Roku Ultra, which allows you to listen with headphones that connect with the Roku remote.
Amazon Fire TV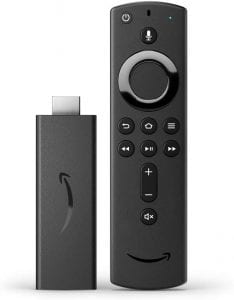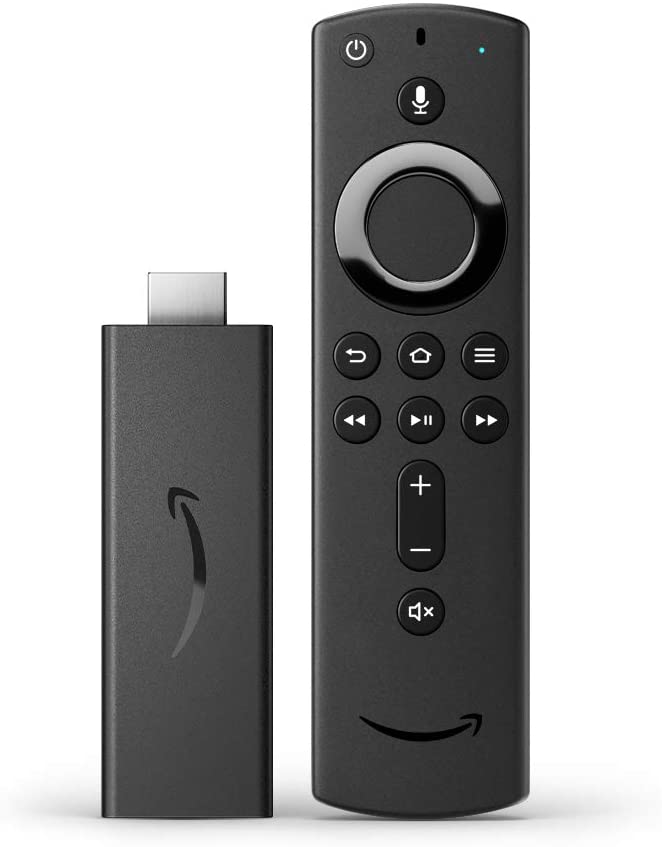 The number-two streaming video player today comes from Amazon. The company offers three different Amazon Fire TV sticks that each connect to an HDMI port on the back of your TV. They're priced between $20 and $30.
The Amazon Fire TV interface is a little more sophisticated than Roku's interface, in that it shows previews of featured program. Unfortunately, most of that featured programming is from the Amazon Prime Video streaming video service, so it's really just a bunch of commercials.
Still, Amazon Fire TV is easy to use. It comes with a simple remote and can also be controlled by Amazon's Alexa, the voice-controlled assistant found in Amazon's Echo smart speakers.
You can purchase Fire TV devices at Amazon, Best Buy, Walmart, Target and more stores.
Google Chromecast with Google TV
The newest streaming media player comes from Google. The Chromecast with Google TV replaces an similarly named older, less user-friendly device from Google.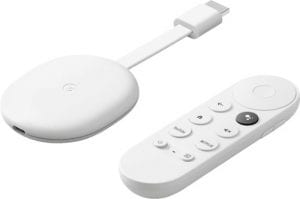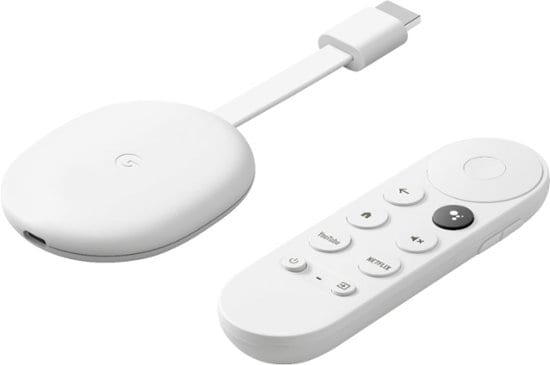 The new Chromecast with Google TV connects to the back of your TV like a stick but looks more like a disc. The Google TV interface looks a lot like the Amazon Fire TV interface, with programming from different streaming services consolidated and previewed on the home screen. It's operated by its own simple remote with voice control, although you can also control it from any Google Nest smart speaker. It sells for $49.99.
You can purchase Google Chromecast at Best Buy, Walmart, Target and more stores, or directly from Google.
Choosing the Right Streaming Video Services
Once you have your brand-new Smart TV hooked up – or your streaming media stick or box connected to your existing TV – you need to decide which streaming video services you want to watch. While there are a number of free services out there, the ones with the best and newest programming all charge a monthly subscription, anywhere from $5 to $18 per month.
Here are the most popular services:
If you really want to cut the cable cord, check out one of the live streaming TV services, such as Hulu with Live TV, Sling TV, and YouTube TV. These services offer live programming from dozens of networks, much like a traditional cable subscription. These cable-replacement services run anywhere from $30 to over $70 per month.