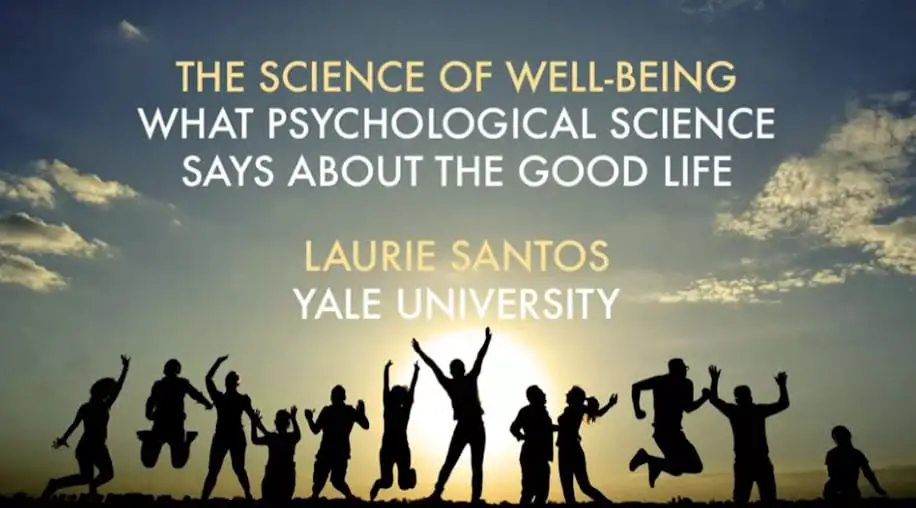 Here's how you can enroll in what is believed to be the most popular online course of all time, provided free by Yale University.
The Science of Well Being
Yale University put "The Science of Well Being" – the most popular course in Yale's 320-year history – online for free starting in 2018.  Since then, 4 million students have enrolled in the course.  It has a rating of 4.9 out of 5 from about 30,000 students.
The Science of Well-Being is a 10-week online course created by and taught by Professor Laurie Santos.  Yale added it to its roster of free online classes on Coursera.  The course is completely free, unless you want to have your assignments graded and get a certificate, which is $49. You can add that option later if you want.
The course includes videos, reading assignments, and a discussion forum where you can interact with other students or ask a question from the professor.
You can get more information, enroll, or browse through the videos and other materials at:
The Science of Well Being on Coursera
Coursera has many more courses, mostly free, from Yale, Stanford, and other top universities.  You can find a list of the Coursera's most popular courses at:
For an introduction, below is the first video in The Science of Well Being.
More Online Learning
If you're interested in more online learning opportunities, visit these articles on Senior Daily:
Free Online Courses From Top Universities
Free Online Courses from Udemy