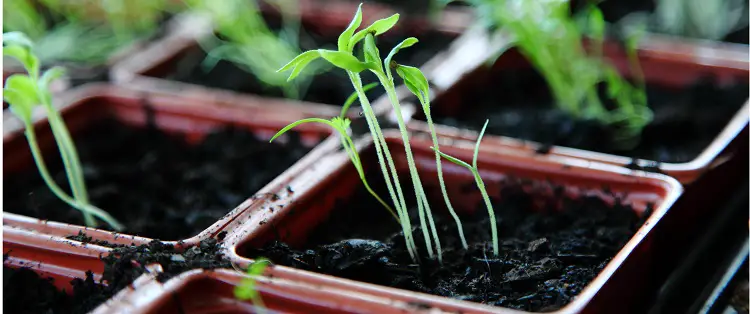 Spring arrived on Monday, March 20, so is it time to plant your vegetable garden?  It depends on where you live.   Before planting, check this online calendar to pick the prime times to plant your tomatoes, cucumbers and other vegetables.
The Old Farmers Almanac has a free online calendar that uses historical frost dates and moon phases to advise gardeners on when to start seeds indoors and when to plant outdoors.
Just enter your zip code to get suggested planting dates for Cantaloupes, Corn, Cucumbers, Tomatoes and other vegetables.
You can find the planting calendar at:
Old Farmer's Almanac Planting Calendar
If you live in a warm-weather state, your time to start outdoor plants is coming soon.  For example, if you're in Orlando (zip 32822), you can start outdoor tomato plants in late March. If you're in Buffalo, NY (zip code 14201), you should wait till late May to plant tomatoes outdoors.
What Are the Easiest Vegetables to Grow?
The 10 easiest vegetables to grow yourself, according to the Farmer's Almanac, are:
Lettuce
Green Beans
Peas
Radishes
Carrots
Cucumbers
Kale
Swiss Chard
Beets
Summer Squash.
For tips on a successful vegetable garden, visit: 10 Easiest Vegetables to Grow at Home
Notably absent from the Easiest list are tomatoes, which are the most popular home garden plant but can be tough to keep healthy and productive.  You especially need to beware of planting before the risk of frost has passed.
"In most regions, the soil is not warm enough to plant tomatoes outdoors until late spring and early summer except in zone 10, where they are a fall and winter crop," says the Farmers Almanac.  Read more at: Planting Tomatoes 
More About Farmers Almanac
For more information see these free growing guides for most herbs and vegetables
Below are the latest posts from the Farmers Almanac Facebook Page.