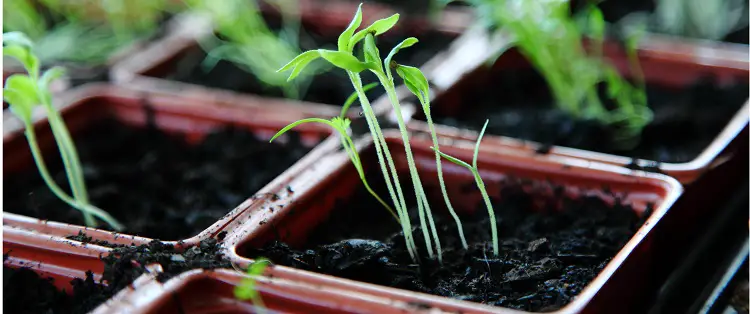 If you're planning a vegetable garden this year, the time to start seeds indoors is coming soon, according to the Farmers Almanac.
The Almanac has a free online calendar that uses historical frost dates and moon phases to advise gardeners on when to start seeds indoors and when to move seedlings outdoors.
Just enter your zip code to get suggested planting dates for Cantaloupes, Corn, Cucumbers, Tomatoes and other vegetables.  You can find it at:
If you live in a warm-weather state your time to start indoor seeds may already be here.  For example, if you're in Orlando (zip 32822), you should start tomato seeds indoors between January 4-18, then move the seedlings outdoors in late March. If you're in Chicago (zip code 60611), you should wait till Feb. 19 to start seedlings indoors, then move the seedlings outdoors no sooner than April 24.
More About Farmers Almanac
For more information see these free growing guides for most herbs and vegetables
Below are the latest posts from the Farmers Almanac Facebook Page.