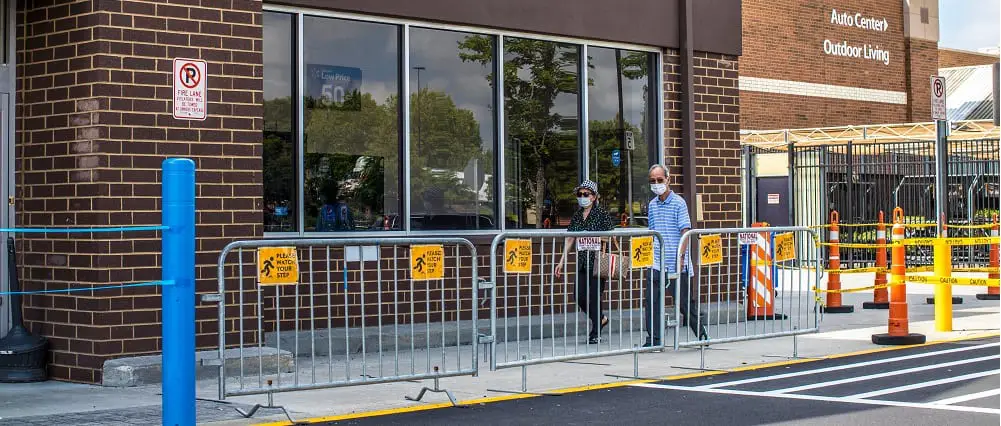 Walmart has extended the shopping hours at most stores, moving their opening time from 7 am to 6 am.  The chain also announced the continuation of Senior Pickup Hour and Senior Shopping Hour.
Walmart Opening Moved to 6 am
"Starting Saturday, June 5, store hours will expand to 6 a.m.-11 p.m. unless otherwise mandated by a government agency. This will provide customers with greater options to shop for the food, medicine and supplies they need," Walmart announced in a Covid-19 update to customers.
Pharmacy and vision center hours updated their hours to 9 am to 8 pm at most stores.
Walmart Senior Shopping Hour
At most locations, Walmart has a senior shopping hour every Tuesday for customers age 60 and older and for others who may be vulnerable. At most stores this is 6 am – 7 am Tuesdays.
To find out if your Walmart has a senior shopping hour, select your location on the Walmart website then review the Latest Store Updates.
Walmart Pickup
Select Walmart stores offer curbside pickup on a minimum $35 order.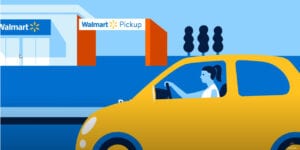 The point of pickup is contact-free. Customers simply open their trunk, and associates load their groceries in – no need to sign for the order.
To start your order and reserve a pickup time:
Visit Walmart.com/grocery or open the Walmart App.
Select your pickup location
Reserve a time slot.  You'll see that 7 to 8 am is marked as 'At Risk Only'.  If you think you qualify just click to confirm your eligibility. You can also choose other times, which are open to all shoppers.
Then start your order and check out.
Enter your phone number to get updates on your order.
When you arrive, enter your parking spot number in the app.
A video showing how to place an order for curbside pickup can be found below or on the Walmart Youtube Channel.
"Now more than ever, families are relying on our pickup service to help get quality, fresh groceries to their homes as safely as possible," Tom Ward, senior vice president, Customer Product said in the Senior Pickup Hour announcement. "These are extraordinary times, and we are constantly looking for ways we can help deliver that same peace of mind to all our customers, particularly those who are most at-risk."
Walmart Mask Policy
Walmart no longer requires all customers to wear a face mask, starting May 2021.
For information on the steps Walmart is taking to help protect its customers and associates, click here.