The United Kingdom held its official celebration of Queen Elizabeth's birthday at Windsor Castle today, Saturday, June 13, 2020.
Queen Elizabeth turned 94 on April 21 but the monarch's official birthday celebration is traditionally delayed until the second Saturday in June.  The practice began in 1748, when King George II, whose birthday was in November, delayed the annual celebration until June, in hopes of having fine weather for the official celebration.
Today's celebration featured a military parade led by the Welsh Guards, observed by the Queen.  You can view the entire two-hour celebration on the BBC Youtube Channel; or just click on the video below.
Prince Philip celebrated his 99th birthday on Wednesday, June 11, 2020.  For details see:  Prince Philip Turns 99
The Prince and Queen have been in isolation at Windsor since March amid the coronavirus pandemic. Queen Elizabeth made an Easter address to the nation, and a VE Day address in May.
Royal Couple Move to Windsor
Prince Philip and Queen Elizabeth left Buckingham Palace in March for Windsor Castle.  The Queen and Prince Philip typically move to Windsor Castle at Easter but left London early this year due to the Coronavirus epidemic.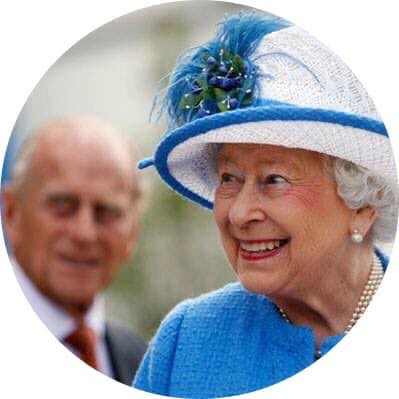 Buckingham Palace Closed
Buckingham Palace and all of the Royal residences remain closed due to the Coronavirus epidemic.
The Queen's official London residence – Buckingham Palace – is normally closed to the public until July. Her other residences, Windsor Castle and the Palace of Holyroodhouse, are closed until further notice, the family announced.
However, the public is invited to take a free virtual tour of all three royal residences. You can use your computer, tablet or smartphone to take the tours. Here are the links:
Here is the official video of Windsor Castle: