If you're looking for ways to save on household expenses you might visit some of the 32.000 "dollar store" franchises in the U.S.  The term "dollar store" is a generic term for retail chains that sell heavily discounted merchandise like kitchenware, paper goods, pet food, cleaning supplies, snacks and electronics.
The four major chains are, in order of business size, Dollar General, Family Dollar, Dollar Tree and Five Below.
Dollar General Stores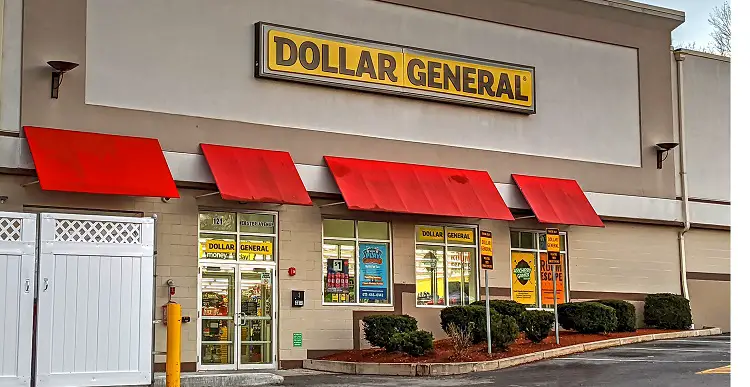 Dollar General is the largest discount chain in the U.S. with about 19,000 stores in 47 states.  Dollar General publishes a weekly ad and usually has sales on soft drinks, snacks,  detergent, and over the counter drugs.
"Our stores deliver everyday low prices on items including food, snacks, health and beauty aids, cleaning supplies, basic apparel, housewares, seasonal items, paper products and much more from America's most-trusted brands and products, along with high-quality private brands," the chain says.
Family Dollar Stores
Family Dollar has 9,489 stores in 46 states.   Family Dollar was acquired by Dollar Tree in 2015 and sometimes has stores side by side with Dollar Tree.  "From discount groceries to hygiene products and apparel, no other dollar store offers this kind of variety and value,"  the chain says.  "To tackle chores around your home, shop our great deals on trusted brands like Gain, Dawn, Clorox, Bounty, Windex, and Swiffer. "
Dollar Tree Stores
Dollar Tree has 7,296 stores in 48 states.  Nearly everything in Dollar Tree is $1.25.  In 2022, Dollar Tree raised their general price to $1.25 (it had been $1), but the chain added more products.
"We carry a broad, exciting mix of merchandise that includes many trusted national and regional brands," the chain says. "Some of the product departments you'll find at Dollar Tree include housewares, glassware, dinnerware, cleaning supplies, candy, snacks, food, health and beauty, toys, gifts, gift bags and wrap, party supplies, stationery, craft supplies, teaching supplies, books, seasonal décor, and so much more. We have everything you need for every day, every holiday, and every occasion — all at extreme values and with NEW items arriving every week!"
Five Below Stores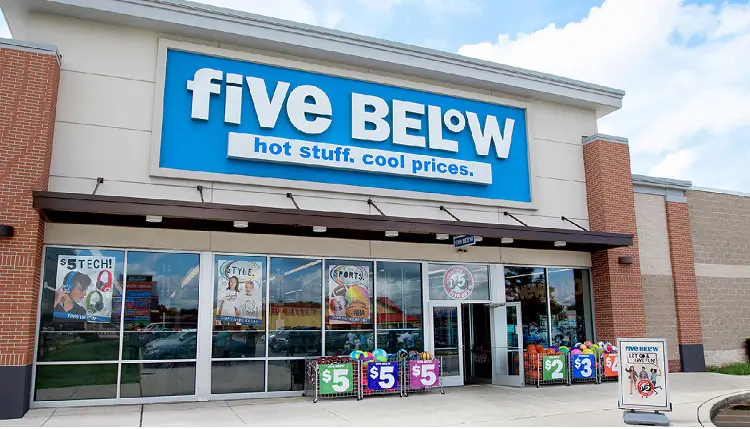 Five Below has about 1,100 stores across the U.S.Five Below sells products that are less than $5, and also offers an assortment of products from $6 to $25.
"Five Below is a leading high-growth value retailer offering trend-right, high-quality products loved by tweens, teens and beyond," the chain says. "With most items priced between $1 and $5 and some extreme value items priced beyond $5 in our incredible Five Beyond shop, Five Below makes it easy to say YES! to the newest, coolest stuff across eight awesome Five Below worlds: Style, Room, Sports, Tech, Create, Party, Candy, and New & Now."