Martin Sheen, 80,  is currently starring in Grace and Frankie, a comedy series on Netflix.  Sheen portrays Robert Hanson (Jane Fonda's gay ex-husband) in the series:  Link
Here's a preview of season 6, which premiered on January 15, 2020.
Where to find Martin Sheen on TV
You can find many of Sheen's movies and TV shows on Netflix and Amazon Prime.   Grace and Frankie seasons 1 through 6 are on Netflix:  Link
Sheen starred as President Josiah Bartlet in the television series The West Wing (1999–2006).  West Wing is available on Netflix:  Link

Many West Wing cast members had a reunion in 2016; video is below.
Martin Sheen Looks Back
Sheen takes a look back at his personal and professional life in this video:
More on Martin Sheen (from Wikipedia)
Ramón Gerardo Antonio Estévez (born August 3, 1940), known professionally as Martin Sheen, is an American actor who first became known for his roles in the films The Subject Was Roses (1968) and Badlands (1973), and later achieved wide recognition for his leading role in Apocalypse Now (1979), as President Josiah Bartlet in the television series The West Wing (1999–2006), and recently as Robert Hanson in the Netflix television series Grace and Frankie (2015–present).
In film, Sheen has won the Best Actor award at the San Sebastián International Film Festival for his performance as Kit Carruthers in Badlands. Sheen's portrayal of Capt. Willard in Apocalypse Now earned a nomination for the BAFTA Award for Best Actor.
Sheen has worked with a wide variety of film directors, including Richard Attenborough, Francis Ford Coppola, Terrence Malick, David Cronenberg, Mike Nichols, Martin Scorsese, Steven Spielberg, and Oliver Stone. Sheen received a star on the Hollywood Walk of Fame in 1989. In television, Sheen has won a Golden Globe and two Screen Actors Guild awards for playing the role of President Josiah Bartlet in The West Wing, and an Emmy for guest starring in the sitcom Murphy Brown. In 2012, he portrayed Uncle Ben in The Amazing Spider-Man directed by Marc Webb.
Born and raised in the United States by immigrant parents, he adopted the stage name Martin Sheen to help him gain acting parts. He is the father of four children, all of whom are actors.
Sheen has directed one film, Cadence (1990) and has narrated, produced, and directed documentary television, earning two Daytime Emmy awards in the 1980s, and has been active in liberal politics.
Is Martin Sheen Married?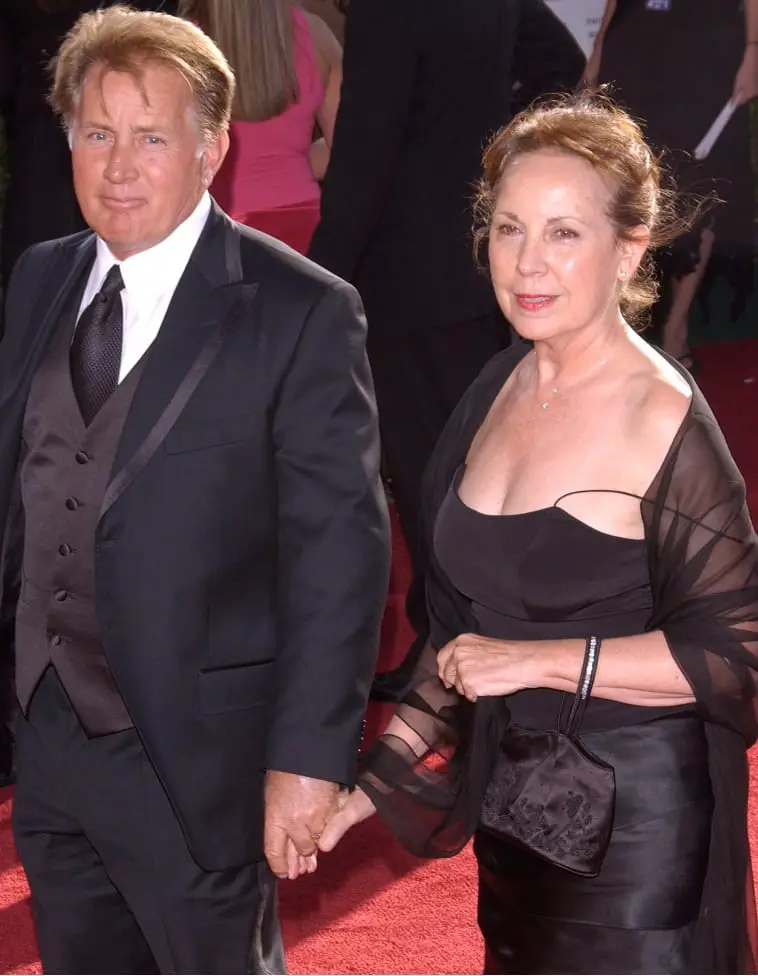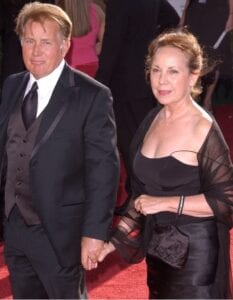 Sheen married Janet Templeton on December 23, 1961.  Sheen and his wife celebrated their 50th wedding anniversary in 2011.  The Sheens have four children, three sons and a daughter, all of whom are actors: Emilio, Ramón, Carlos, and Renée. Carlos, however, decided to change his name when he began acting, calling himself Charlie Sheen after making the decision to anglicize his first name and take his surname from his father's stage name, although he was already known only as Charlie throughout his elementary school years.
Charlie and his father jointly parodied their respective previous roles in the 1993 movie Hot Shots! Part Deux when their river patrol boats passed each other, at which point they both shouted, "I loved you in Wall Street!" a film they both starred in as father and son in 1987.
He has played the father of sons Emilio Estevez and Charlie Sheen in various projects: he played Emilio's father in The War at Home, In the Custody of Strangers and The Way, and Charlie's father in Wall Street, No Code of Conduct, two episodes of Spin City, and Anger Management. He also appeared as a guest star in one episode of Two and a Half Men playing the father of Charlie's neighbor Rose (Melanie Lynskey), and another as guest star Denise Richards's father; at the time that episode aired, Richards was married to Charlie. 
Sheen became a grandfather at age 43 when Emilio had a son with his girlfriend, Carey Salley. Sheen has a total of ten grandchildren and two great-grandchildren.
Martin Sheen's Net Worth
Martin Sheen's net worth as of 2019 is about $60 million, according to Celebrity Net Worth.  He reportedly earned a total of $33 million for his longrunning series, West Wing.
Martin Sheen Online
Martin Sheen has no public Facebook or Twitter page but you can read more about him here:
Grace and Frankie Facebook Page
Grace and Frankie Fans Facebook Group
Martin Sheen's Birthday: August 3, 1940
Grace and Frankie on Facebook
The West Wing on Facebook