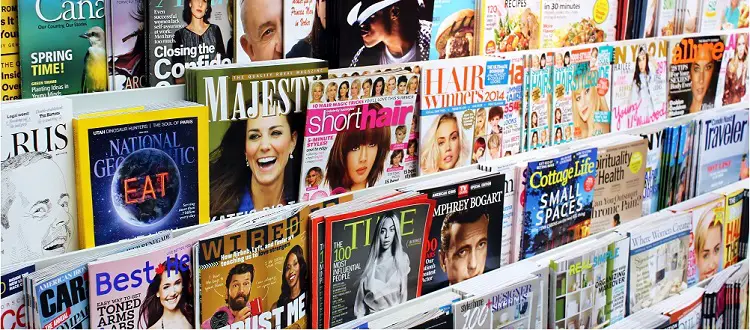 Amazon has many bestselling magazines on sale with annual subscriptions starting at $5 a year.  Included in the deal are All Recipes, Better Homes and Gardens, and Travel + Leisure.
Most of these deals are good only during the Christmas Holiday season.
NOTE: Find more deals like this at: Magazine Subscription Sale
Both printed and Kindle magazine versions are on sale at Amazon. Notable deals include:
See all of Amazon's magazine deals at:
Note: Senior Daily is an Amazon Associate and earns a commission from qualifying purchases.
Terms of the deals:
Prices change frequently; if prices are higher than you see above, you may want to wait and check later.
Control your subscription settings anytime using Amazon's Magazine Subscription Manager.

If you purchase the auto-renewing offer, your subscription will renew at the end of the current term. Before it renews, Amazon will send you a reminder notice stating the term and rate then in effect. Cancel anytime
Are Kindle Magazines in Color?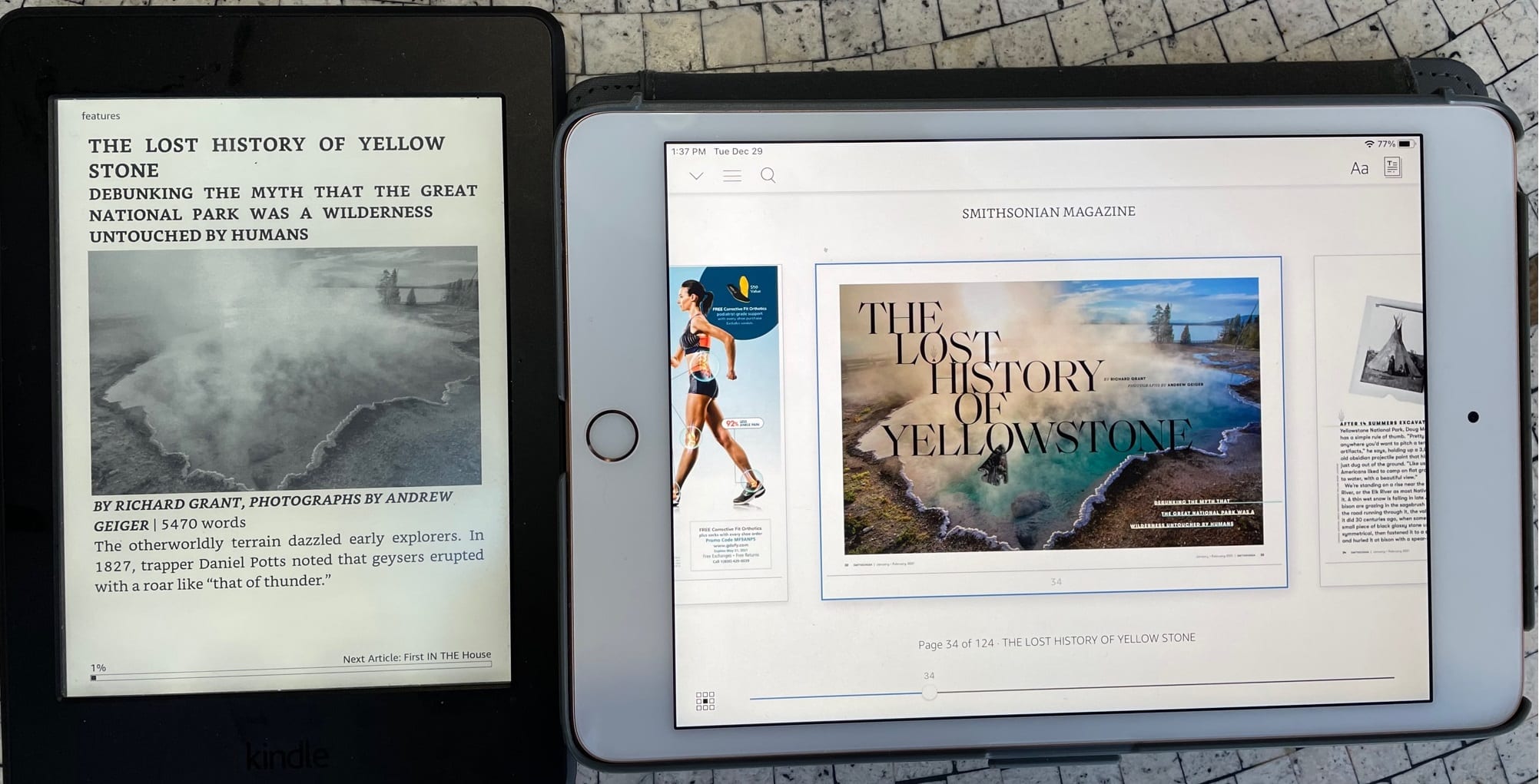 A Kindle formatted magazine can be very different, sometimes disappointingly so, from the printed edition.  However, some Kindle magazines are very similar to the printed edition.
You can get hundreds of Kindle formatted magazines at bargain prices from Amazon; some are even free with a Kindle Unlimited subscription.
You can read a Kindle magazine on a Kindle e-reader, or on a tablet or phone that has the Kindle app.  If you're reading on a Kindle e-reader, everything is in black and white, and many photographs are left out.  You can see the differences in the photo above, showing the National Geographic Kindle edition on a Kindle device and on an iPad.
If you're reading on an iPad or other color tablet, some magazines will appear in full color, with all the photos from the printed edition.  However, some magazines will display in black and white, even on a color device like an iPad. The only way to know what you'll get is by getting a trial edition.  All Kindle magazines have a 28-day free trial, so if you're unhappy with your subscription just cancel.
*Kindle paid subscriptions come with a risk-free 28-day FREE period after which the subscription starts. Learn more about subscriptions.
Amazon Magazine Special Terms
By signing up, you agree to the Amazon Conditions of Use. This subscription automatically renews until cancelled. Before it renews, you will receive a reminder notice that states the renewal rate/term then in effect. We will charge your default card or another payment method on file. If you do not wish to continue at that renewal price, you may cancel any time by visiting Magazine Subscription Manager.