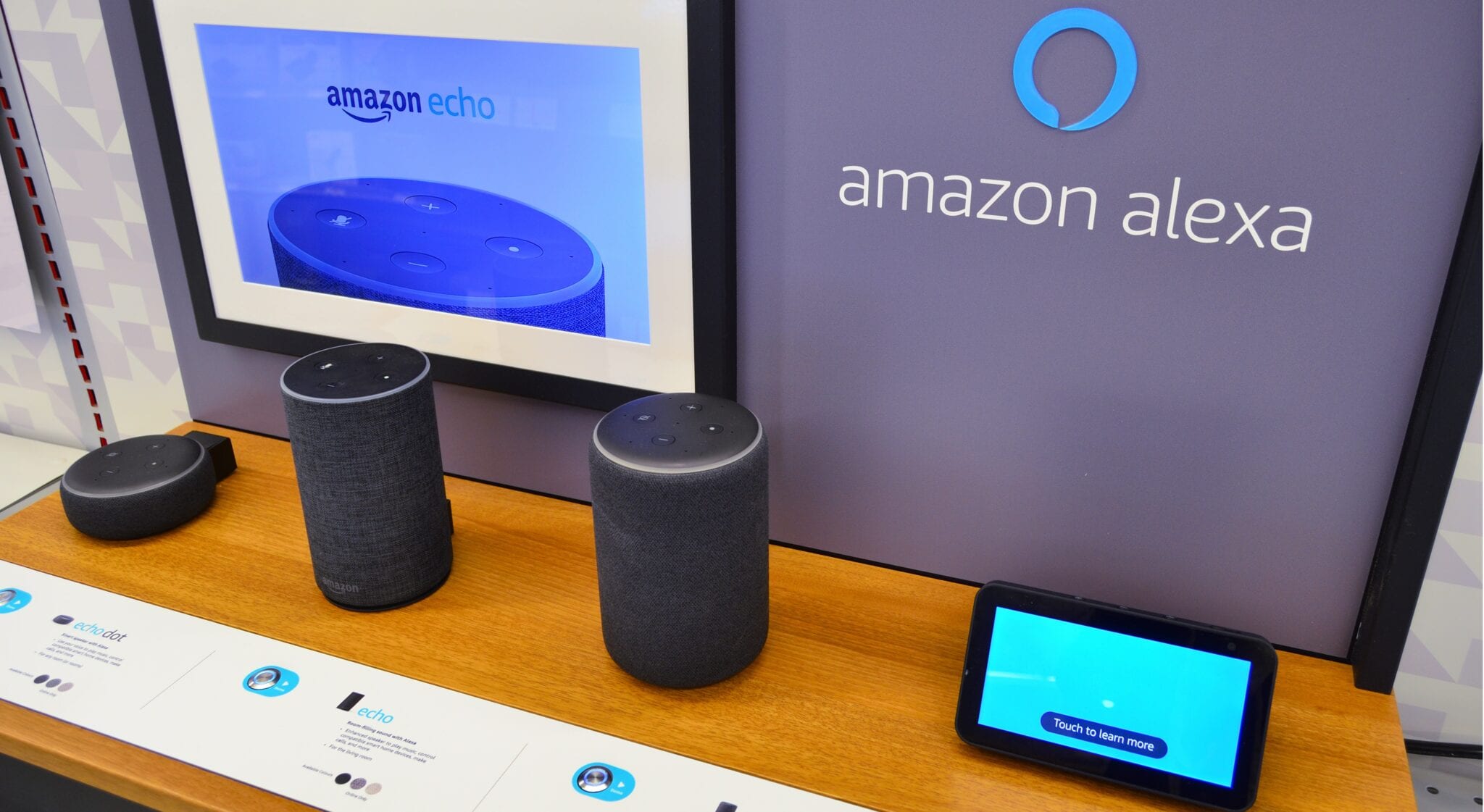 Amazon's Echo devices are taking households across the country by storm. These so-called "smart speakers" include a built-in digital assistant, called Alexa, that can find information, answer questions, and operate all manner of household devices. All you have to do is ask Alexa, with plain-English voice commands. As you'll soon discover, speaking your commands to an Echo device is often a lot easier than operating things manually.
Many seniors already have or are considering purchasing one of these Echo smart speakers. Just what can an Echo device – and the Alexa personal assistant – do for you?
Echo Gives You Information
One of the most popular uses of Alexa is to find information. Whether you want to know what's happening on the world stage or whether or not you should wear a raincoat tomorrow, Alexa will tell you. It's the same information you can look up on your smartphone or computer, but with your Echo device, all you have to do is ask for it.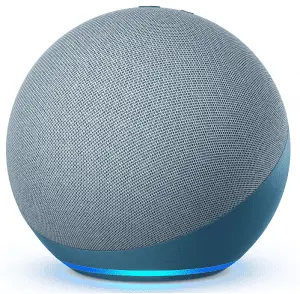 You can use Alexa and your Echo device to find out the latest news. (Say "Alexa, what's the news?") You can use Alexa to tell you the current temperature and weather report. ("Alexa, what's the weather?") You can even use Alexa to read out last night's sports scores. ("Alexa, what's the score of the Packers game?")
You can ask Alexa literally anything—and if she knows the answer, she gives it to you. For example, you can ask "Alexa, who is Buddy Holly?" and she'll recite a sort biography about the late singer. You can ask "Alexa, who is Chief Justice of the Supreme Court?" or "Alexa, how far is it from here to Tokyo?" or "Alexa, how tall is the Empire State Building?" You can even ask questions like "Alexa, why is the sky blue?" and she'll tell you.
Alexa also knows a lot about stores and restaurants near you. If you want to find a good Italian restaurant nearby or need to know when your local bakery or drugstore closes, all you have to do is ask.
Echo Provides Entertainment
You can use the speaker in your Echo device to play music for your entertainment – all you have to do is ask. You can ask Alexa to play specific types of music ("Alexa, play some Motown music"), to play music by a specific artist ("Alexa, play Bob Dylan"), or to play specific songs ("Alexa, play 'Proud Mary'").
By default, Alexa will play music from your Amazon Music account, but you can also listen to music from other streaming services, such as Pandora and Spotify. Alexa can also play live radio, podcasts, and shows from iHeartRadio, Radio.com, and TuneIn. Just ask Alexa to play the music you want.
In addition to playing your favorite music, Alexa lets you listen to audiobooks, read by professional voice talent, from Amazon's Audible service. You can also have Alexa herself read books you've purchased for Amazon's Kindle e-book reader, using the same text-to-speech technology used for Alexa's other voice answers.
Echo Can Be an Intercom
If you place multiple Echo devices in different rooms throughout your house, you can use them together as a wireless intercom system. Alexa's Drop In feature lets you use an Echo device to talk from room to room; just say something like "Alexa, drop in to Michael's Echo Dot." In addition, Alexa's Announce feature ("Alexa, announce dinnertime") lets you make announcements to all your Echo devices at once. Given the low price of Amazon's Echo devices, it's a cheap and easy way to create a next-generation whole-house intercom system.
Echo Helps You Keep in Touch
In addition to in-house calling via Drop In, you can also use your Echo device to call friends and neighbors who have their own Echo devices. And if you have an Echo Show device (with a built-in camera and screen) you can use your device for video chat with others who also have Echo Show devices.
Making a call is as easy as telling Alexa who you want to talk with. Just say "Alexa, call Collin" and when that person answers, start talking. When you're ready to end the call, say "Alexa, hang up." It's a great way to keep in touch, especially if you find it challenging to tap those small buttons on a mobile phone.
Echo Does Alarms and Timers
Not surprisingly, an Echo device does a good job telling time. All you have to do is ask: "Alexa, what time is it?"
This also means you can use your Echo as an alarm clock – and set your alarms with simple voice commands. Say "Alexa, set an alarm for six o'clock in the morning" and your Echo will wake you up with a gentle alarm.
Alexa's alarm functionality can also help you remember to take your medication at specific times during the day. Just tell it when you need an alarm and Alexa will do the rest.
By the way, Alexa also lets you set timers for specified periods of time. This is great when you need a timer for cooking; just say "Alexa, set a twenty minute timer."
Echo Helps in Emergencies
You can specify anyone in your Alexa contacts list as an emergency contact. If you find yourself needing help, just say "Alexa, call for help" and Alexa will call and text that person. It's not a substitute for dialing 911, but it's a great way to get help if you need it.
Echo Helps You Operate Your Smart Devices
Many seniors have installed so-called smart devices in their homes – smart lights, smart thermostats, smart doorbells, and the like. Most of these devices are compatible with Amazon Alexa, which means you can operate them via voice commands to your Echo device. For example, you can turn on a smart light or group of lights ("Alexa, turn on the living room lights") or lower the thermostat ("Alexa, turn down the temperature"). If you have an Echo Show device with a screen, you can connect it to your smart doorbell and see who's ringing the doorbell.
Echo Show Displays Information
If you have an Echo Show device with its own screen, just about anything you ask Alexa is displayed on the device's screen.
For example, if you ask Alexa about the weather, it will both say the current forecast and display it onscreen. if you ask Alexa to display a recipe, that recipe will be displayed on the Echo Show screen, which makes it much easier to follow. (Some recipes even come with their own videos you can watch on the Echo Show!).  If you play a song on an Echo Show, it will show you the lyrics.
If you want visual confirmation, an Echo Show is the way to go.
Choosing the Right Amazon Echo Device
Amazon makes several different models of Echo devices. There's the smaller Echo Dot (both with and without built-in LED clock) and the larger Echo, which has better sound. Then there are three different Echo Show models (with different sized screens) that add a touchscreen display to the basic Echo smart speaker. Prices across the board run from $49.99 for the basic Echo Dot (often discounted lower) to $249.99 for the largest Echo Show (with a 10-inch screen).
Which is the best Echo for you? For most people, the basic Echo Dot does everything they need. However, the Echo Show models, with built-in cameras displays, are better if you want to see information onscreen and use your device to video chat. Check out all the Echo models at Amazon's website.
More Information
Amazon has lots of informative videos on the Alexa Youtube Channel; below is a recent one. For more information visit:
If you want to see an Echo before buying one, most Best Buy stores have a display where you can try it out.