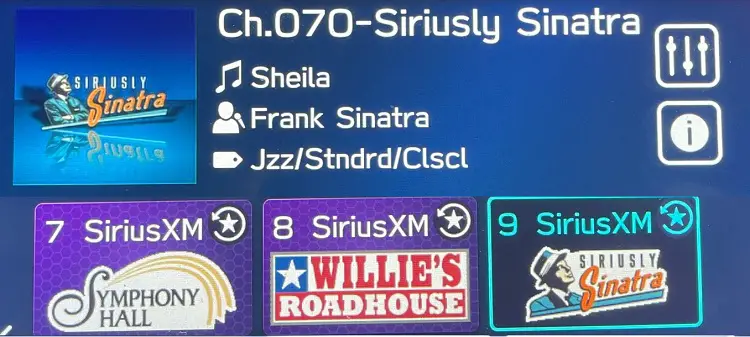 SiriusXM satellite radio is free for 11 days now through June 6, 2022.
If your car has an inactive SiriusXM satellite radio, you can tune in on May 26 – June 6, 2022 and get 100+ channels for free.  SiriusXM announced the free preview at:
More than 100 channels are included in the free preview, including the 50s, 60s, 70s and 80s hits, The Beatles Channel, Siriusly Sinatra, Country Hits, ESPN Sports Talk, Fox News, CNBC and more.  You can view the list of channels in the SiriusXM free listen at:
SiriusXM Free Preview Channels
Related Stories: SiriusXM Deal: $60 for 1 Year /  How To Find SiriusXM Shows, Schedules / Beach Boys Channel on SiriusXM
SiriusXM offers a free listen 2 to 3 times a year.
"At certain times of the year, we offer customers with inactive radios a chance to sample some of our great music, news, sports and talk programming," SiriusXM said.. "For a specific time period, these inactive radios are turned on and all you need to do is tune in."
*Available on inactive satellite radios. Some older Sirius satellite radios may not be capable of receiving the free listening channels.
For a limited time only, listen to SiriusXM for FREE! We're turning on 100+ channels in your car. Enjoy music, news, entertainment, sports and more ad-free. Buckle up and enjoy the ride.

— SiriusXM (@SIRIUSXM) May 24, 2022
Related Stories:
How To Find SiriusXM Shows, Schedules
More about SiriusXM
SiriusXM Complete Channel Lineup
SiriusXM What's New (Hear and Now)
SiriusXM Additional Assistance (Listener Care)