Last Updated on November 18, 2020 by Senior Daily Staff
Get up to $50 off during the mens and womens clothing sale now at Orvis.
Buy two pairs of men's Ultimate Khakis and save $50. LINK
Buy two pairs of select women's casuals and save $30. LINK
No coupon required.
In addition, save up to 50% on selected items in the Orvis Online Sale Outlet.  Find great deals on men's and women's clothing and accessories, fishing accessories, and dog products at:
Get discounts on:
About Orvis (from Wikipedia)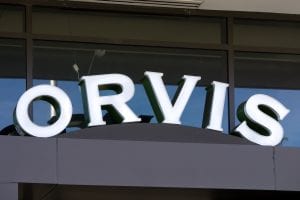 Orvis is an American family-owned retail and mail-order business specializing in fly fishing, hunting and sporting goods. Founded in Manchester, Vermont, in 1856 by Charles F. Orvis to sell fishing tackle, it is the oldest mail-order retailer in the United States.
Orvis operates 70 retail stores and 10 outlet/warehouse locations in the U.S. and 18 retail stores and one outlet store in the U.K. Owned by the Perkins family since 1965, the company has changed hands twice and has had five CEOs in its history.
Some of the links in this article are "affiliate links", a link with a special tracking code. This means if you click on an affiliate link and purchase the item, we will receive an affiliate commission. The price of the item is the same whether it is an affiliate link or not. Regardless, we only recommend products or services we believe will add value to our readers. By using the affiliate links, you are helping support our Website, and we genuinely appreciate your support.