All National Parks have free entry for Veterans Day on Friday, November 11.  Also, here's how to get in free all year long.
National Parks Free Days
All National Parks have free entry on five days this year.  National Parks have free admission to everyone on the following five dates in 2022, the National Park Service (NPS) announced.  The free entry dates for 2022 are:
January 17: Birthday of Martin Luther King, Jr.
April 16: First day of National Park Week
August 4: Anniversary of the Great American Outdoors Act
September 24: National Public Lands Day
November 11: Veterans Day
For more details visit: National Parks Free Days
National Parks Passes
In addition to the free days there are free and discounted national parks passes available to fourth-grade students, current members of the military, military veterans, disabled persons and seniors.
Here are the free and discounted National Parks passes:
Which Parks Charge Entry Fees?
There are more than 400 national parks available to everyone, every day. Some are free, others charge up to $35 per vehicle.  You can find all the park entry fees at: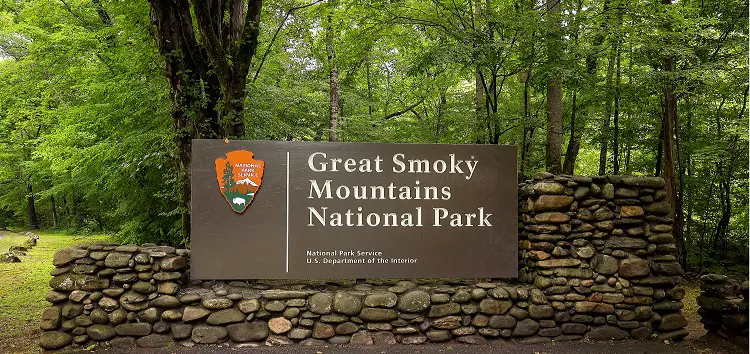 Top National Parks
The most visited national park is the Great Smokey Mountains (12 million visits) followed by Yellowstone, Zion and Ricky Mountain.  For the top 10 list visit"
National Park Visitation Numbers
AARP's List of Top National Parks
Our Great National Parks on Netflix
Our Great National Parks is an epic five-part series that started on Netflix on April 13, 2022. Narrated by former President Barack Obama, this stunning docuseries shines the spotlight on some of the world's most spectacular national parks.
All five episodes are now available on Netflix at:  Our Great National Parks
OUR GREAT NATIONAL PARKS invites viewers to experience nature in the world's most iconic national parks. Spanning five continents, the series brims with wonder, humor, and optimism as each episode tells the story of a national park through the lives of its wildest residents — both big and exceptionally small — and explores our changing relationship with wilderness.
Traveling from the waters of Monterey Bay, California, to the bright red soil of Kenya's Tsavo National Park, the lush rainforests of Indonesia's Gunung Leuser National Park, the majestic terrain of Chilean Patagonia, and more, OUR GREAT NATIONAL PARKS beckons us to get out and explore, create new ways for these wild places to thrive, and vigorously preserve them for future generations to come. This series is a Wild Space production in association with Higher Ground Productions and Freeborne Media.
Below is a preview.
More Information
For more information on the National Parks, visit these websites:
National Park Service Home Page
National Park Service Facebook Page