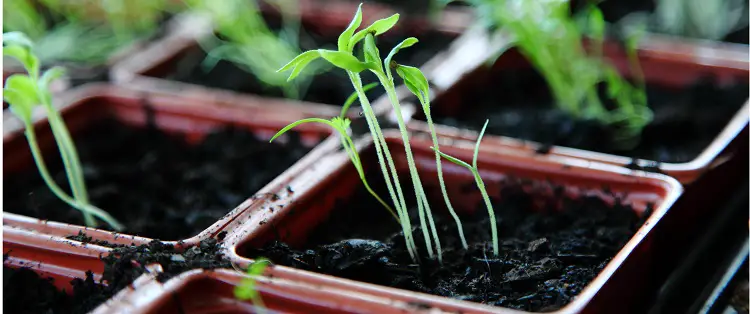 If you're planning a vegetable garden this year you may want to start seedlings indoors, then plant them outside in the Spring.
Many gardeners start seedlings indoors in late winter or early spring, then plant the seedlings outdoors once the danger of frost has passed.
The Old Farmers Almanac provides a free online calendar that gives you guidance on planting dates based on your zip code.  You can find it at:
The calendar also gives the estimated date of the last spring frost, which is when you would want to move seedlings outdoors.   Or, if you want to skip the indoor prep and just start the seeds outdoors, you can find the best dates for that.
For more information see these free growing guides for most herbs and vegetables
For more information on starting a garden indoors, see this article and video from Burpee:
Indoor Seed Starting from Burpee
Grow Lights
Below is some advice on grow lights for your indoor garden.